Former staff and pupils returned to Speyside High School yesterday to celebrate four decades of teaching in the buildings.
Students stepped back in time to their predecessors' era with a 70s-themed disco with costumes and music from the time.
Photographs spanning the decades were put on display in the Aberlour school as youngsters took part in an afternoon of
activities.
A selection of 40th birthday cakes were also whipped up by budding-chefs as part of a Great Speyside Bake Off to celebrate the day.
Hazel Grant was a home economics teacher at the school when it opened in 1977 and returned to the corridors yesterday.
She said: "There was a great deal of change but it was all very gradual. The buildings have changed a lot since then, but so has education.
"I think it got to the point there were too many pupils and the new school was a way of drawing them together. It was great to have and it's still fantastic to have all the facilities in the area."
Current pupils donned fancy dress as they pitted their wits against each other in the playing fields in obstacle races and a football tournament.
Former student Scott Burgess piped in alumni as they arrived at the school gates to be taken on tours of their former classrooms.
Before the opening of Speyside High students attended separate schools in Aberlour and Dufftown while Rothes children travelled to Elgin.
Head teacher Patricia Goodbrand said: "It's really nice to see some of the old members of staff come back and just be able to invite the whole community in to enjoy the day with us."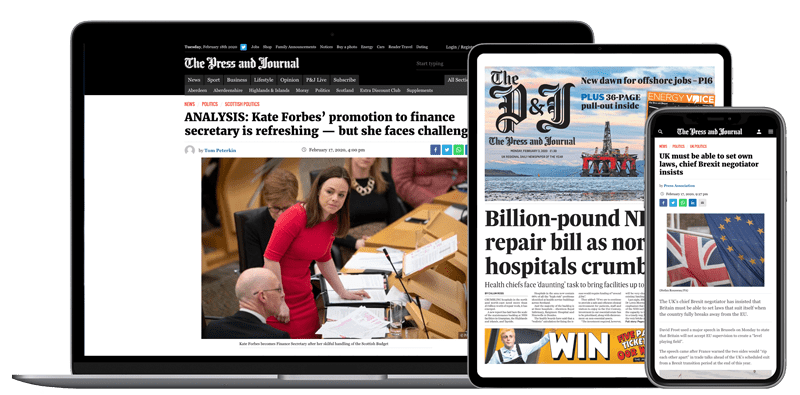 Help support quality local journalism … become a digital subscriber to The Press and Journal
For as little as £5.99 a month you can access all of our content, including Premium articles.
Subscribe