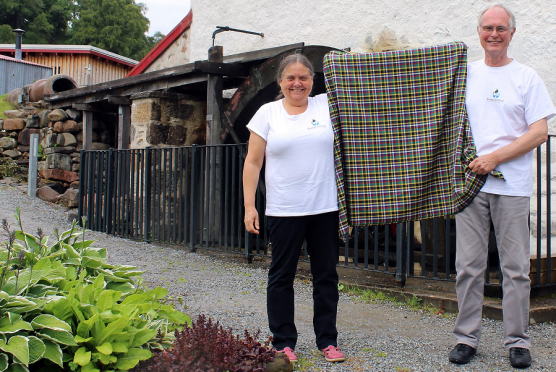 The oldest woolmill in Scotland has created a limited run of traditional African shawls to support a charity that gives hope to some of the poorest children in Tanzania.
The Moray-based charity Busega Scotland has teamed up with the Knockando Woolmill to weave 40 shukas, all designed by children living in one of the homes it helps to fund.
Incorporating colours inspired by the environment of the African country, as well as the Scottish and Tanzanian flags, they are thought to be the only woollen shukas in the world.
All profits from the shawls will go towards paying for the day to day health, education and care of youngsters supported by Busega Scotland.
John Carney, the chairman of the board of trustees of the charity, said he hopes those that purchase the shukas will let him know where they came from, so that he can show the youngsters at the home in Tanzania that their designs have gone all around the world.
He said: "These shukas are as synonymous with Africa as kilts are with Scotland, and because they're both plaid, we thought it would be a natural fit.
"The children worked very hard to create their designs, and once we took them back to Moray, the staff at Knockando used them to inspire the design.
"We've had a good look around, and as far as we can tell, these are the only shukas made of wool we've ever come across, so they're a really unique product that will help to make a huge difference for the kids."