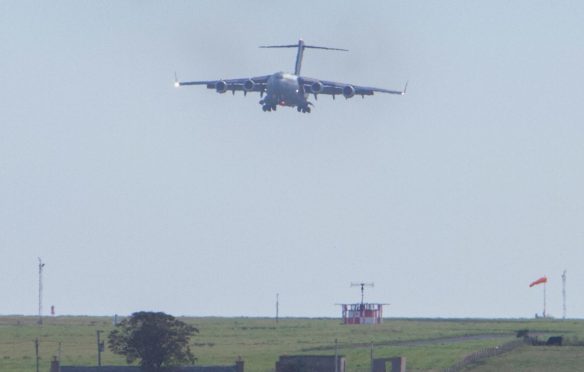 Anti-nuclear campaigners will meet in Moray to press for alternatives to transporting radioactive waste through the region.
Uranium from the Dounreay power plant in Caithness has been loaded on to planes leaving Wick Airport over the last year.
However, the US Air Force aircraft need to touch down at RAF Lossiemouth because the runway at Wick is too short when they are fully-fuelled.
Activists have called for the waste to be kept in the north of Scotland to reduce the potential for risks during the transfers.
And now the campaigners will meet in Findhorn to raise awareness of the flights that are done in secret to increase security.
Tor Justad, chairman of Highlands Against Nuclear Transport, said: "I'm consistently amazed at how little people know about what's going on.
"The public should be much better informed about the risks that are involved in these kinds of transfers.
"By transporting the waste you are vastly increasing the risk of some kind of terrorist attack. It's unthinkable what might happen if something were to happen 1,000 feet up in the air."
Highlands and Islands MSP John Finnie will speak at the meeting about the "challenges" facing the planet from nuclear power.
And the Green MSP believes waste from Dounreay should be stored there instead of being moved off site.
He said: "The public will remember the MV Parida, which was carrying cemented radioactive waste from Dounreay to Rotterdam – it caught fire and drifted towards a Beatrice oil rig which required to be evacuated.
"That shows how reckless plans to transport waste down Scotland's stormy west would be.
"Most recently we've seen a publicly funded multimillion pound upgrade to Wick Airport's runway and the ridiculous situation of weapons-grade waste being flown to the United States via Lossiemouth."
A Dounreay spokeswoman said: "Dounrey is closing down. Nuclear material belonging to the Nuclear Decommissioning Authority is being removed.
"Our priority at all times is to comply with the regulations governing safety and security of materials in storage and in transit.
"Compliance with the regulations includes protecting information about routes, times, dates and locations."
The meeting will be held on Tuesday, August 29, in East Whins House at the Findhorn Foundation at 7.30pm.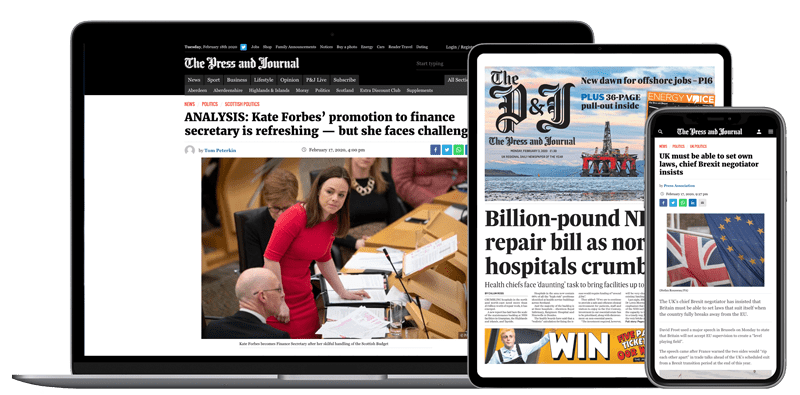 Help support quality local journalism … become a digital subscriber to The Press and Journal
For as little as £5.99 a month you can access all of our content, including Premium articles.
Subscribe