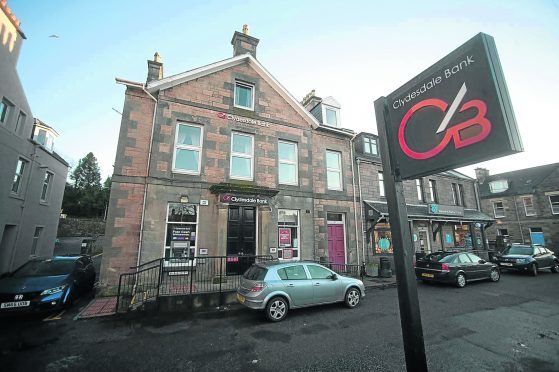 Aberlour will finally have its only ATM operating again thanks to a local shopkeeper who is taking over the former bank building.
The Speyside village lost its hole-in-the-wall when the Clydesdale branch closed down in May, forcing residents to travel to Rothes for cash instead.
However, frustrated customers often found that the cash machine in the next village was empty.
Now a planning proposal for the relocation of a shop in the village has been approved – with plans for another ATM.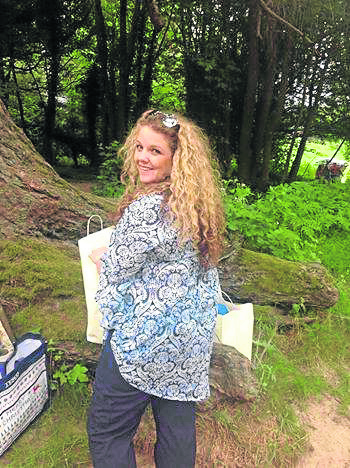 Sarah Nairn-Anderson, owner of yarn shop Three Bags Wool in Aberlour, submitted the development proposal to Moray Council back in October after searching for the right property for years without any luck.
It is the fifth time the shop has relocated and Mrs Nairn-Anderson believes this will be the perfect place for her business.
She said: "I'm really excited about it, although it won't feel real until I've signed the papers and have the keys.
"Having the ATM back again will be very important to the community and to the tourism industry in Aberlour, especially when there are so many local RBS branches closing now. In fact, there's been lots of people asking already when the the cash machine will be up and running.
"It is a bit inconvenient that we will lose one of the windows, but the ATM does take priority over the shop layout."
The cash machine closure earlier this year sparked concerns over the negative impact it would have on tourism because visitors would not be able to get access to a bank in the village.
The Clydesdale Bank had previously stated its intention to keep an ATM in Aberlour but decided it was not possible to continue providing the service while the building was empty for "security reasons".
No date has yet been set for the opening of the wool shop, which will include a cafe and gift shop, but Mrs Nairn-Anderson said the shop's 10th anniversary on March 31 would be a fitting day for the celebration.