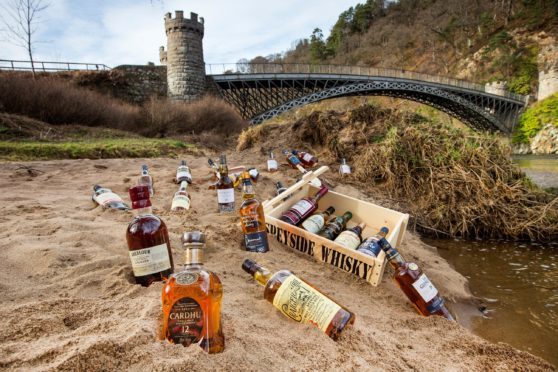 Tickets for an extravaganza to celebrate whisky from Speyside have been selling in record time.
Organisers have announced that nearly 5,000 tickets, worth more than £150,000, for the Spirit of Speyside Whisky Festival sold within 24 hours of them going on sale.
The early sales meant that 116 events for the packed programme for the May event completely sold out within a day.
Demand from abroad has added to local sales with the US and Germany the top sellers with support from Vietnam, Tanzania and Kazakhstan.
Festival chairman James Campbell said: "The level of interest has astounded us. We did wonder if we could match the success of last year's sales but we've surpassed it.
"Whisky lovers from all around the world have shown a real thirst for our offering. Like previous years the executive distillery tours have sold out first.
"Real whisky aficionados are always looking for very special experiences that are only available at the time of the festival – tours of distilleries not open to the public sell out very quickly.
"This is a great start for us and a reminder that our festival is viewed as a must-attend event by whisky lovers all over the world."
This year's ticket sales smashed the total sold for the 2017 event in the first 24 hours by nearly 800.
Eager whisky lovers had snapped up more than 1,000 tickets within just 10 minutes of them going on sale.
The programme includes 520 events, including tastings, a ceilidh on board a train and craft events.
Paul Bush, director of events for Visit Scotland, said: "The popularity of the festival has once again been confirmed by yet another record breaking opening ticket sales.
"With so many events, including behind-the-scenes tours of distilleries, it's understandable why it's so popular all over the world.
"Speyside provides the perfect stage to discover Scotland's national drink."
The Spirit of Speyside Whisky Festival runs from May 3 to 7 at venues across the area.