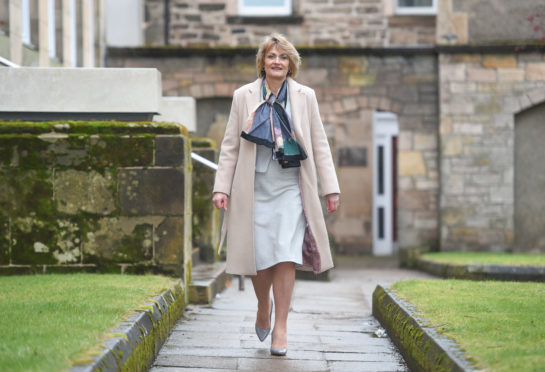 Moray Council's most senior female employee has pledged to reduce the gender pay gap as part of a multimillion pound vision for the area.
Rhona Gunn, the authority's director for economic development, planning and infrastructure, is involved in drawing up the blueprint for the region's growth deal bid.
Moray currently has the fifth biggest pay gap between male and female residents in Scotland at 12.4% – trailing only behind Shetland within the Highlands and islands.
Yesterday, Mrs Gunn explained Moray's past has been "steeped in male-dominated industries" and pledged to increase opportunities for young boys and girls in other fields as part of the growth deal bid.
She said: "For me, gender disparity goes far deeper than pay. A core objective of the growth deal is to address that disparity, which is manifested culturally as well as in statistics.
"Transforming our economy – and increasing opportunities for women and young people – is at the heart of the bid.
"Moray's industrial past is steeped in traditional, male-dominated industries, such as distilling, fabrication and farming.
"While acknowledging that heritage and economic strength, we aim to widen our employment base with modern industries such as those in medical, technical and engineering sectors."
Moray's growth deal bid, which has been branded "My Moray", resembles successful city deal applications from Aberdeen and Inverness and is designed to lever cash from UK and Scottish governments by pledging council and private sector support for projects.
Business plans are currently being developed for the ambitious project which is designed to retain young workers at local firms.
Promoting Stem (science, technology, engineering and maths) subjects among school pupils has been earmarked as a way to open the minds of youngsters to opportunities that exist on their doorstep.
Backing to complete the second phase of the Elgin Business Park at Barmuckity and parts of the council's transport strategy to ease congestion in the town are also likely to be included.
Mrs Gunn stressed public support was essential to the success of the bid, which will include a social media pledge to reduce the gender pay gap tomorrow as part of International Women's Day.
She added: "If people like and share our pledge on social media then it demonstrates to the UK and Scottish governments the wealth of support and enthusiasm for the growth deal."