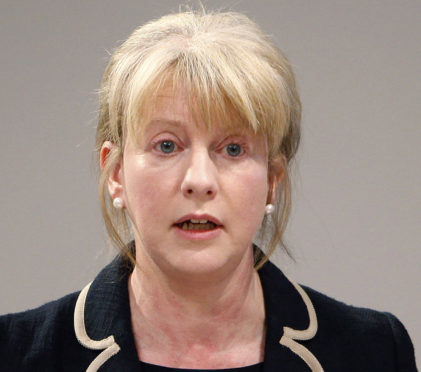 Campaigners battling to protect vital maternity services in Moray will today take their message to the heart of Holyrood.
Health Secretary Shona Robison will hold talks with representatives from the Keep MUM campaign at the Scottish Parliament.
The meeting, brokered by local MSP Richard Lochhead, was arranged amid ongoing concerns the impact of staff shortages on women's and children's services at Dr Gray's Hospital in Elgin.
As a result of the issues, specialist overnight care for children was suspended recently, and some women were having to be transferred to Aberdeen's maternity unit.
Kirsty Watson, chairwoman of the Keep MUM campaign, vowed to keep up the pressure to safeguard the long-term future of the units.
"We welcome the opportunity to meet with Shona Robison, which will provide us with a valuable opportunity to appraise her of the Keep MUM campaign," she said.
"Since the issues around maternity and paediatric services at Dr Gray's have been made public we have received a huge amount of support from the people of Moray.
"The services at Dr Gray's continues to be under threat and it is important that we keep the issue in the public eye.
"Our expectation is that NHS Grampian should do all it can to safeguard the specialist maternity unit in Elgin so that mothers can continue to give birth safely in their local hospitals."
Mr Lochhead has regularly quizzed Ms Robison on the problems at Dr Gray's in recent weeks.
He said: "The importance of the local maternity unit to Moray cannot be underestimated and the community have responded quickly to form the Keep Mum campaign group, sending a powerful message to NHS Grampian that we value and want to protect our hard won consultant-led maternity unit.
"I was pleased to be able to arrange for representatives of Keep MUM to meet with the health secretary, to give them the opportunity to brief her on their campaign and to raise awareness of the need for the situation at Dr Gray's to be resolved as soon as possible.
"We need a team effort to get these services back up to previous levels."
A Scottish Government spokesman said: "The health secretary is looking forward to meeting the Keep MUM campaign and hearing their concerns directly.
"The paramount issue is to ensure that safe and sustainable services are provided for women and their babies in Moray."