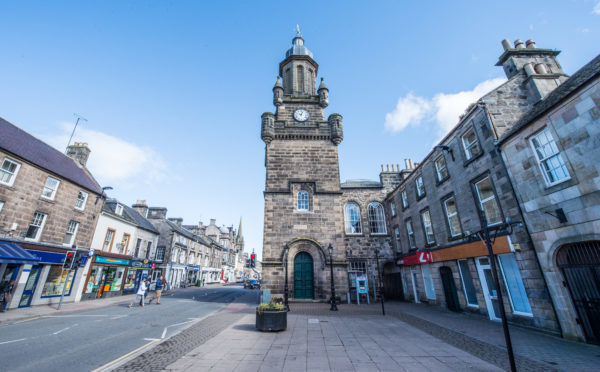 A surge of interest from outwith Scotland is bolstering Moray's property market.
Elgin-based property agent Galbraith has previously warned the market could be slowing due to a shortage of new homes becoming available.
Now, however, the firm has reported that during the first three months of this year they saw a 10% increase in properties up for sale compared to the end of last year.
Viewings arranged by people eager to set up home in the region also surged by 22%.
Rod Christie, Galbraith's head of residential sales in Elgin, says Moray's attraction remains the affordability of lifestyle on offer compared to the rest of the country.
The majority of the potential buyers at the beginning of this year came from the rest of the UK with the remaining 40% coming from within Scotland.
Mr Christie explained that the coastline and Speyside have proved popular destinations for people wanting to buy second homes while Elgin, Forres and Lossiemouth remained the areas most in demand.
He said: "Price, location and condition are paramount for buyers. The market has been particularly strong for both rural and in-town properties in the £200,000 to £400,000 price bracket, where we continue to generate keen interest.
"The market is quieter for properties valued nearer the top end of the market.
"Moray is a fantastic place to live for those keen on a more relaxed place of life, perhaps for retirement or those with young families seeking a great lifestyle balance given the abundance of outdoor pursuits on the doorstep."
Moray is poised for a population boom over the next two decades with more than 4,000 homes proposed for Elgin.
About 2,000 people are expected to move to the region within the next two years as part of the massive expansion to RAF Lossiemouth.
Preparing more sites for housing is expected to form part of the region's bid for growth deal funding from the Scottish and UK governments.