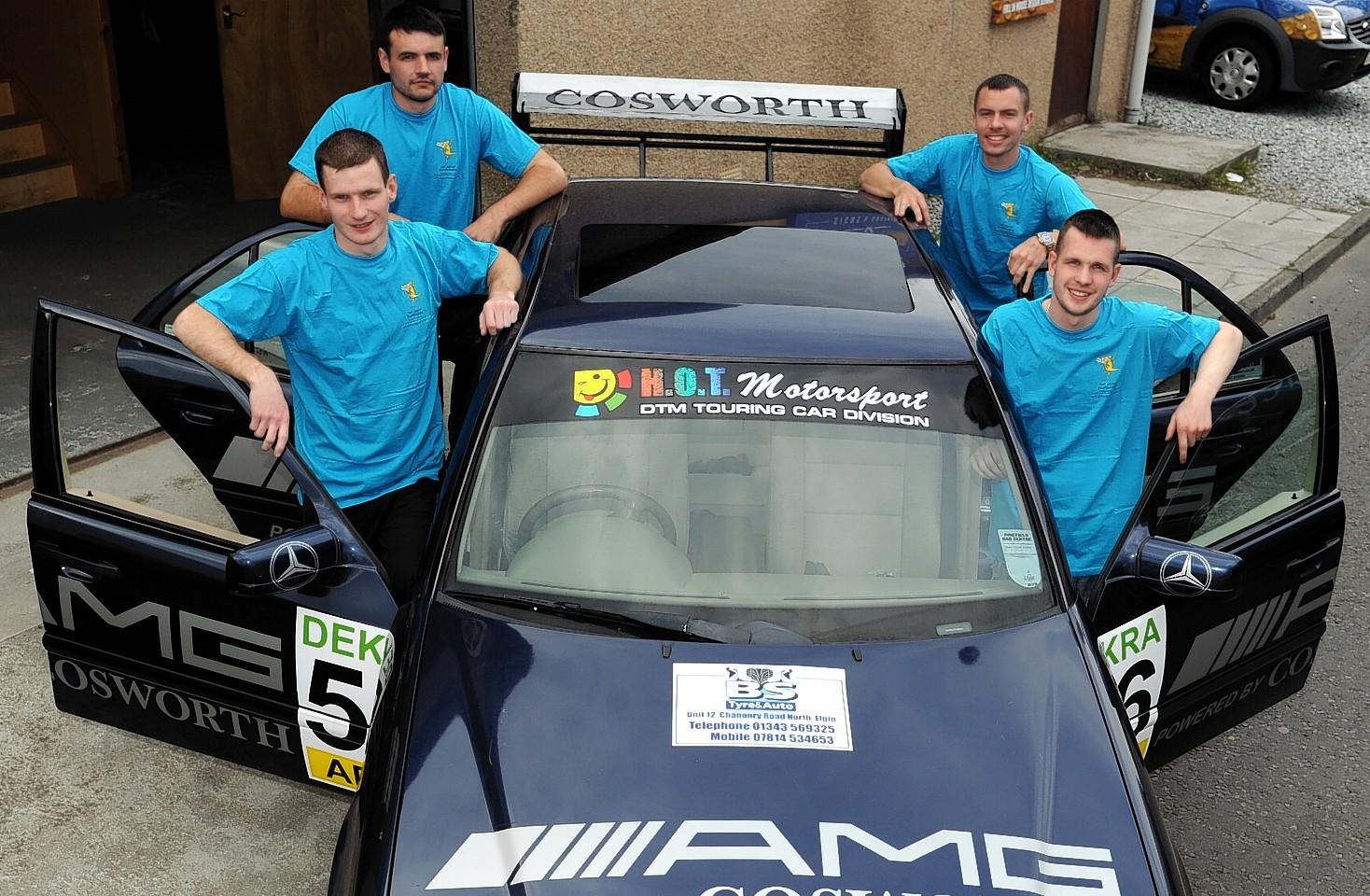 A group of friends from Elgin are adventuring through Europe in a customised banger – with the aim of raising as much money as possible for sick children across the north-east.
Craig Webster, 25, and 24-year-olds Stuart Morrison, Barry Williamson and James Ralph began the Czecheap Challenge in Bruges on Thursday and are currently driving from Frankfurt to Innsbruck.
Participants in the 3000 mile rally must travel in a car worth less than £400 and they are urged to customise both themselves and their vehicles.
Mr Morrison and his friends have done up their 'P'-reg Mercedes C-class to look like a Deutsche Tourenwagen Masters (DTM) touring car – and even made their own spoiler to increase downforce.
They are raising funds for the official charity of Royal Aberdeen Children's Hospital (RACH), The ARCHIE Foundation.
He said: "You hear about a lot of people doing things for children's charities and we just thought that it would be good to do it for one. I have watched the Gumball 3000 before and we had always talked about doing it, but then we heard about this and thought we would give it a go.
"The car has to be under £400 and less than 15-years-old so we managed to pick up a Mercedes for £200 and we have done a bit of work to it. We just stripped out all the interior and cleaned it all up."
He added: "We also made our own spoiler for downforce, out of a bunk bed and a couple of bits of wood, and added sponsors and graphics so it is like the rally cars."
The next leg of their journey tomorrow is a drive from Innsbruck to Salzburg, and they will then head north to the final destination of Prague.
David Cunningham, chief executive of The ARCHIE Foundation said: "This event looks like a lot of fun for Craig and his friends and we are really grateful that they are raising funds to make a difference for sick children in the north of Scotland. We wish them a safe journey and hope they get lots of support."
To make a donation visit http://www.justgiving.com/HotMotorSport or text JGAF55 and the amount of £1, £2, £3, £4, £5 or £10 to 70070.