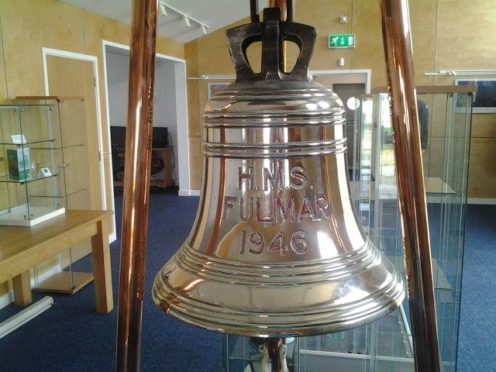 A treasure trove of artefacts showcasing Moray's military history will open its doors to the public at the weekend.
Relics from the last 80 years will go on display near Covesea Lighthouse in Lossiemouth to allow them to be seen by a wider audience.
Many of the items that will be part of the newly-built Royal Air Force and Fleet Air Arm Heritage Centre have been part of the heritage room at the town's RAF base.
However, now they will be able to be appreciated by members of the public at the attraction.
Initial items on display include the bell from HMS Fulmar, which was what RAF Lossiemouth was known as when it was a naval base.
The centrepiece left the base decades ago after it was bought by former sailors, only making its way back to the Moray coast two years ago. Old photographs and military uniforms will also make up the gallery.
Chris Tuke, chairman of Covesea Community Lighthouse Company, said: "We've primarily started it up because the history room at RAF Lossiemouth is not easily accessible by the general public.
"The idea was to arrange for items to come on loan on a rolling basis to allow more people to see them."
The heritage centre will be open on Saturday from 10am to 4pm. It will then be open from 10am to noon on future Saturday mornings with further opening hours to be confirmed.
Visits can also be arranged by appointment by calling Mr Tuke on 01343 835537 or by e-mail on chrisptuke@gmail.com