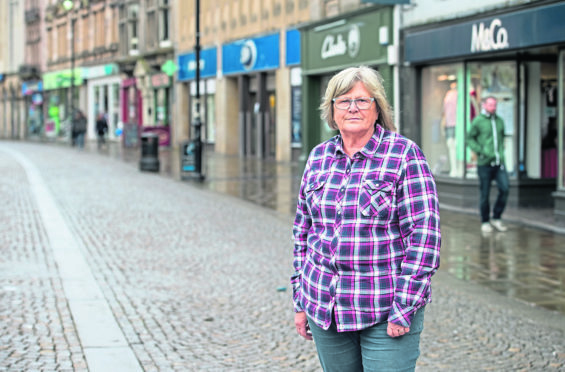 Unions have demanded that Moray's bid for £200 million worth of government funding delivers improvements for workers across the region amid concerns that only big business will benefit.
The council is spearheading the ambitious bid for cash from both Westminster and Holyrood with the backing of some of the area's leading firms.
However, union representatives pressed for assurances yesterday that the cash will address historic imbalances in the work force instead of only allowing established companies to grow.
Figures released by the Scottish Government have revealed that Moray has the third lowest number of graduate jobs in Scotland – lagging behind only Shetland and West Dunbartonshire.
The team behind the bid have placed retaining a young workforce and generating more high-paid jobs at the heart of the project.
Union officials explained the money could be a golden opportunity for change while criticising previous initiatives as "self congratulatory press releases" and "politician photo shoots".
Marion Ross, chairwoman of the Moray Trade Union Council, said: "This potential investment is a fantastic opportunity to redress some of the historic weaknesses in the local jobs market.
"It cannot be allowed to simply be an opportunity for established business and sectors to see disproportionate growth without improving conditions and opportunities for workers – without whom these businesses couldn't generate the significant profits that they're able to."
Unite delegate Barry Jarvis added: "For too long, investment and growth in Moray has been at the expense of workers. Too many are stuck in seasonal and low-waged jobs with little opportunity to progress."
Projects included in the growth deal include a gas pipeline to increase capacity to the region, new campuses as part of an expansion of Moray College UHI and a cultural quarter in Elgin that could include a restoration of Grant Lodge.
The proposals have been backed by firms including Springfield Properties, Gordon and MacPhail, Diageo and Forsyths.
Last night, a spokeswoman for the bid insisted addressing historic issues of the local economy remained a key ambition of the bid.
She said: "It's purely speculative and somewhat defeatist to say that a low-wage economy will remain a feature of the area when it's been a driving force behind the deal.
"Our intention is for the deal to help diversify the economy, so we can create more varied employment opportunities."