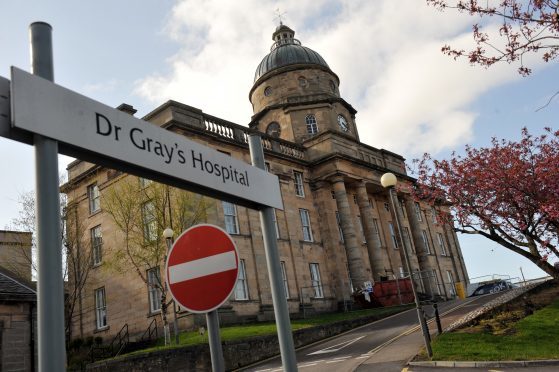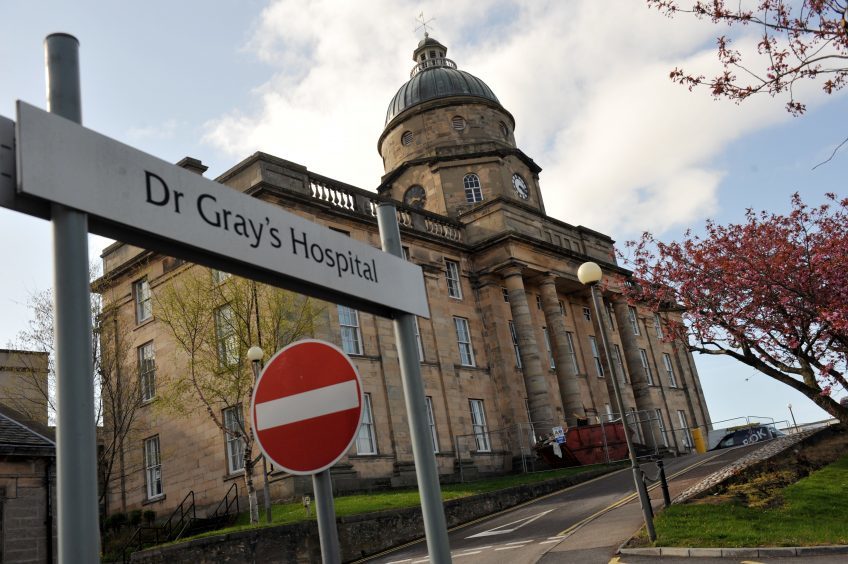 Women in Moray with risky pregnancies will be sent as far afield as Aberdeen to give birth as NHS Grampian's staffing shortage continues to take its toll.
The health board has announced an overhaul of services at Dr Gray's as the "only option" to allow its maternity and paediatrics departments to continue operating over the coming months.
Initial indications show that just two trainee doctors have signed up to work at the hospital at the next intake in August – just one-quarter of the eight required to staff the unit.
Under the new plans, those with medium or high-risk pregnancies could have to travel to Aberdeen Royal Infirmary or Raigmore Hospital in Inverness so that they can give birth somewhere better suited to their complex needs.
Sue Swift, divisional manager for the women and children's service, said: "We have worked very hard behind the scenes to come up with a temporary staffing model that means that most of the services can still be provided locally.
"The current obstetrician consultant staff will remain in place and all ante and post-natal care will still be available at Dr Gray's.
"This is not a change we wanted to make but, in the end, it was the only option given the low staff numbers."
NHS Grampian has reassured that "hundreds" will still be able to have their baby at Dr Gray's every year after the changes come into force on July 18.
The new system is expected to last for 12 months while new staff are given fast-track training.
Ms Swift added: "We are getting in touch directly with women already booked to give birth and our midwife team will be on hand to offer advice and answer questions from anyone who has questions or concerns in the meantime."
"We will also continue to work tirelessly to recruit staff to work in the Dr Gray's Women and Children's service as well as work closely with the Scottish Government, our local partners and the public to look at other potential options to bolster the service."
A spokeswoman from Keep Mum, a campaign group made up of local mothers, is calling on ministers to scrutinise the health board's decision.
She said: "We are gravely concerned about the safety and wellbeing of mothers, their babies and sick children in Moray.
"We look to the Scottish Government to investigate the actions of NHS Grampian in relation to the specialist unit in Moray.
"We have intimated the need for a public meeting – not drop in sessions where the executives can hide."
Moray MSP Richard Lochhead held urgent talks with health secretary Jeane Freeman and NHS Grampian management after the announcement was made last night.
He said: "A temporary change may become long term if radical steps are not now taken to deal with the unhelpful situation where Dr Gray's women and children's services are dependent on trainee doctors choosing the hospital to fulfil part of their training.
"In terms of how safe rotas are configured in our hospital wards, the system is clearly broken, with too much reliance on using trainee doctors who can choose where to go.
"This needs to change, and change quickly.
"It is unacceptable and the Scottish Government must intervene to accelerate the measures being considered to plug the gap."
MP Douglas Ross added: "What this means is that we will potentially face two winters with women having to travel to Aberdeen in bad weather, or possibly to Inverness.
"I want to highlight how dangerous this can be, given the sort of winters we have experienced recently and the potential for accidents."
He added: "Simply put, this is not acceptable and is putting patient lives at risk, while endangering women at their most vulnerable, not to mention the lives of their unborn babies."