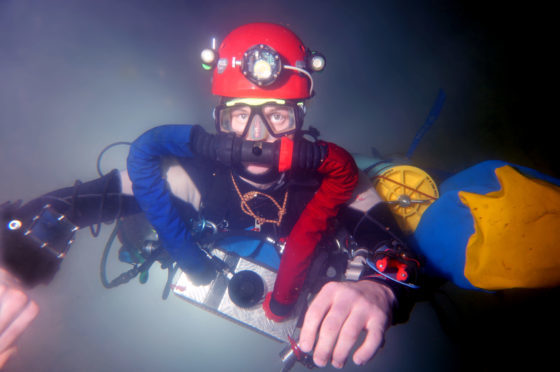 A former north-east student stepped into murky water just hours after arriving in Thailand as part of efforts to rescue the football team trapped in a cave.
Connor Roe, who attended Gordonstoun near Elgin, was part of the 11-strong voluntary team that freed the 12 schoolboys and their coach after 18 days trapped underground in a rescue that astounded the world.
The Army serviceman, who is originally from Somerset, took up cave diving in 2012, three years after he left the Moray school.
However, the enthusiast was specifically called by the British Cave Rescue Council once it became known the Thai team had survived the caverns they were in becoming submerged in water.
And just two hours after touching down in South East Asia, Mr Roe was already inside the Tham Luang Nang Non cave.
Yesterday, he opened up about navigating his way through the cave system with no visibility, guided only the sense of touch, while the eyes of the world were on the operation.
He said: "I was located roughly halfway to the boys' location. When they arrived with their primary carer, my teammate and I would complete a series of checks on them such as air levels in their diving cylinder and exchange them if required.
"After ensuring they were both OK to carry on, I would guide the children through a long river section which involved some low air spaces and short dives. Having ensured their onward movement, I would return to repeat the process."
Mr Roe added: "I felt, relief, pride and an overwhelming sense of accomplishment. With the world watching, often by the second, the pressure was on.
"We were so pleased to be part of the great team that has, without a doubt, changed these boys' lives forever."
Videos were released at the weekend showing messages for the footballers as they continue their recovery from the ordeal in hospital.
Members of the team thanked the British rescuers as well as personnel from the Thai Navy for their part in bringing them back to the surface.
Mr Roe and the rest of the team returned to the UK on Friday.
Gordonstoun principal Lisa Kerr said: "Like the rest of the world, we watched as the rescue progressed and we couldn't be more thrilled that Connor and the other divers succeeded."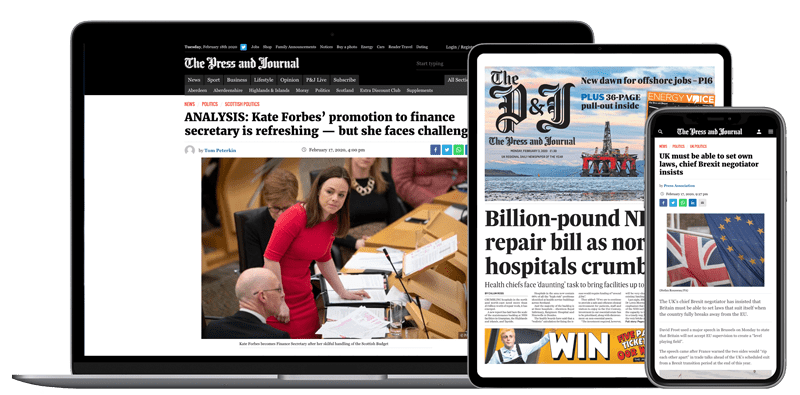 Help support quality local journalism … become a digital subscriber to The Press and Journal
For as little as £5.99 a month you can access all of our content, including Premium articles.
Subscribe