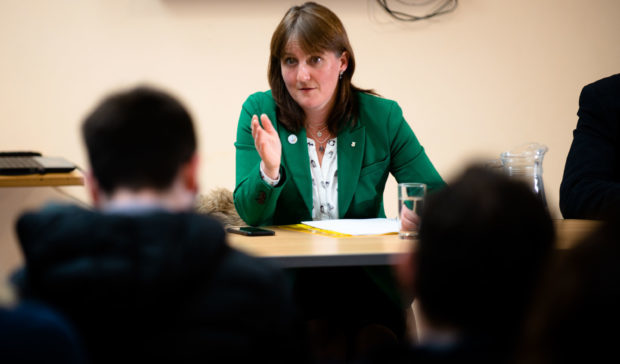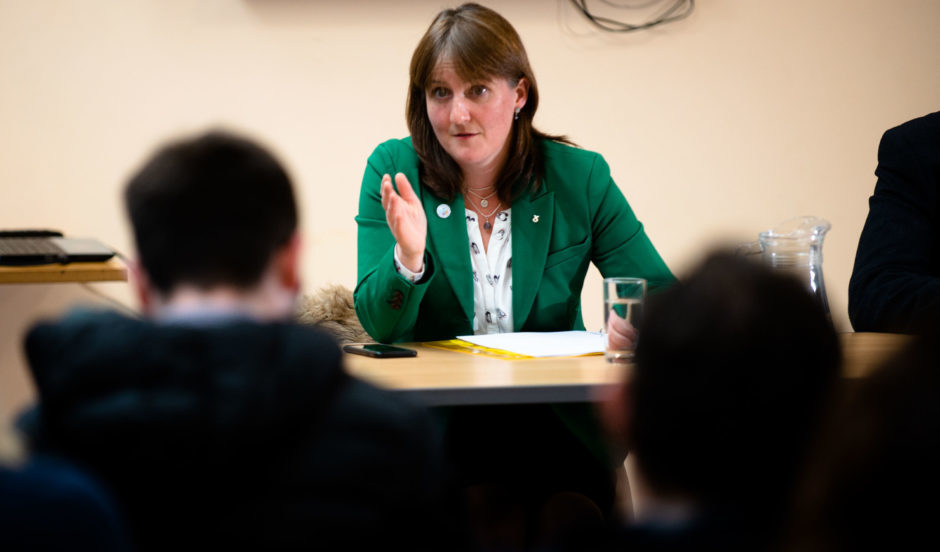 The Scottish Government's plans to increase free childcare places will bring 300 more jobs to the Moray region, it was claimed yesterday.
Minister for Children and Young People Maree Todd visited Elgin yesterday to discuss the rollout of the programme with childcare providers.
Paid for nursery places will increase from the current 600 hours to 1,140 hours for children aged three and four by August 2020.
The new legislation aims to transform Scotland's early learning sector and attempts to close the attainment gap throughout the country.
However, nursery owners fear the scheme could be underfunded forcing them to close.
Mrs Todd said: "This offers a huge economic benefit to Moray as it will lead to up to 300 full-time jobs in the region, that will all be paid the living wage.
"Childcare is a largely female workplace and this gives them the opportunity to get a well-paid job.
"It also makes a huge financial difference to individual families as they can make savings of up to £4,500 a year and has the long-term benefit for our children as we will get a whole generation of them who can take advantage of this and live up to their potential."
The Scottish Government will fund the expansion plans and parents will gain from the flexibility of the childcare hours involved.
Yesterday Lauren Hayward, the manager of a private sector nursery in Moray, voiced concerns about children being too tired to learn if parents chose to put them into nurseries between 3pm and 6pm.
However, Mrs Todd stressed that the new service would not become a series of drop-in sessions adding that parents would adjust their working day around their children.
After meeting with nursery managers yesterday, Mrs Todd said it was helpful to speak to locals about their concerns.
She said: "It's good for me to hear about local challenges, and as a Highlands and Islands MSP it's exciting to see that this project will affect everyone in the country."
The Scotland childcare and early learning expansion is a flagship policy by the Scottish Government who have pledged to increase free nursery provision for three and four-year olds from the current 600 hours to 1140 by August 2020.
That will mean children would get 30 hours of free childcare a week.
In order to do this, they will supply funding to all local authorities around Scotland to employ more nursery staff and build more facilities, much like the one in Buckie.
They want to close the attainment gap that currently exists in the country that sees poverty and inequality limit opportunities for some Scottish children.
By introducing more free childcare hours and making them more flexible, they want to encourage more parents to get back into full-time employment and help to give their kids the best start in life.
The scheme is being rolled out slowly, with the most deprived areas in Scotland given the chance to claim these hours first before it is rolled out throughout the whole of Scotland by August 2020.