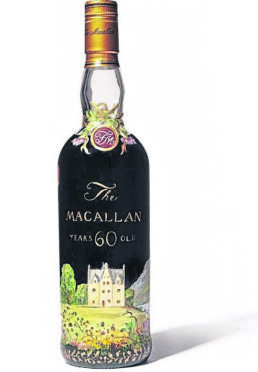 A unique bottle of Macallan whisky has been predicted to set a new world record.
A unique bottle of Macallan whisky has been predicted to set a new world record, just a day after another bottle from the same Scottish distillery sold for nearly £850,000.
The Macallan 1926 60-Year-Old is presented in an unusual bottle hand-painted by the Irish artist Michael Dillon.
The only one of its kind, it has been described as "the most collectable single malt produced in the 20th century".
It was last seen nearly 20 years ago and will go under the hammer valued in the region of £1million as part of Christie's Fine & Rare Collection auction on November 28-29.
A Christie's spokesman said: "The Macallan distillery was founded in 1824 and produces stunning examples of cask-matured single malts, particularly their highly prized and exceedingly rare single-cask, limited edition bottlings and Fine & Rare Collection.
"Considered the 'Holy Grail' for collectors, it is poised to set a new world auction record for a bottle of whisky."
The sale was announced just one day after another Macallan 1926 60-Year-Old, one of 12 featuring a label designed by the Italian pop artist Valerio Adami, set the current world record after selling for a staggering £848,750 at Bonhams in Edinburgh.
Pop artists Adami and Peter Blake, the artist responsible for the Beatles' Sgt. Pepper's Lonely Hearts Club Band album cover, were each asked to design a label for the 1926 Macallan 60-Year-Old malt, and 12 individually numbered bottles from each artist were released after the whisky had spent 60 years maturing in ex-sherry casks prior to bottling in 1986.
Less well-known was that one bottle from the rare cask was commissioned and hand-painted by Irish artist Michael Dillon and offered for sale at Fortnum & Mason in London in 1999.
Tim Triptree, Christie's International Director of Wine, added: "The Macallan were unsure that this bottle still existed -it was last seen at Fortnum & Mason in London in 1999 – and we look forward to presenting this unique bottle to our international collectors and to an exciting moment in whisky auction history."
Christie's auction will be the largest offering of spirits, with a focus on whisky, that has ever been offered in one of its London sales.
The sale will also feature a selection of The Macallan whiskies direct from the distillery, alongside a number of other fine and rare whiskies.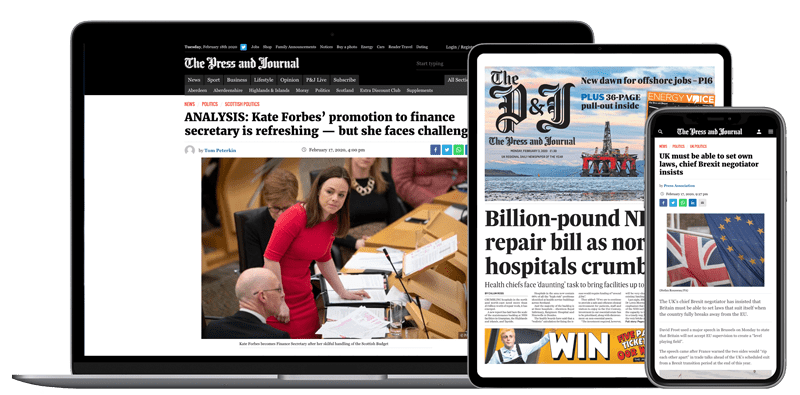 Help support quality local journalism … become a digital subscriber to The Press and Journal
For as little as £5.99 a month you can access all of our content, including Premium articles.
Subscribe