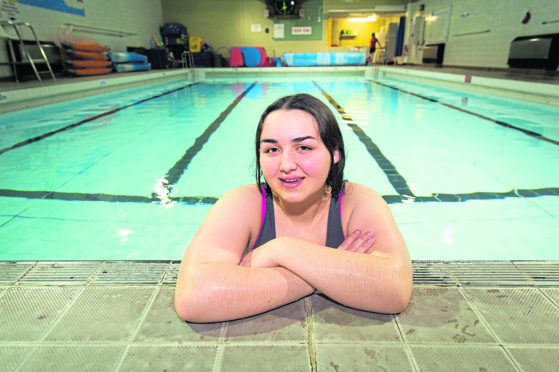 A north-east teenager who feared for her future as she battled a life-threatening illness little more than a year ago is now chasing a sporting dream after undergoing a liver transplant operation.
It was a year ago today that Mille Nicoll went under the knife for the desperately needed surgery that turned her life around.
Millie had faced worsening health for years and spent countless days in hospital as her liver condition caused her energy levels to plummet.
Christmas comes early for Millie as liver transplant gives her new life
She was placed at the top of the waiting list for a transplant last July, but had to wait four months for the call to confirm that a match had been found.
Now 12 months on from the nine-hour procedure, the Aberlour 16-year-old is able to look back on a "very good recovery" and is forming exciting plans for her future by taking part in next year's Transplant Games.
The competition takes place in Newport at the end of July, and Millie is swimming for an hour every day already in preparation for the event.
She also aims to take part in archery contests and a 5K "donor run" to show off the astounding effects of organ donation.
---
>> Keep up to date with the latest news with The P&J newsletter
---
Millie's liver was damaged by Biliary atresia, an illness which caused the bile ducts in the vital organ to become blocked.
She was told that the replacement liver she was eventually given had been donated by a 19-year-old man, but was given no further information.
Millie added that it felt "surreal" to reflect on the turnaround in her life post-surgery.
She said: "It is just a complete change in my lifestyle, last year I was admitted to hospital so many times that it felt like a second home.
"But now I haven't been in since my transplant, and that feels slightly weird to me.
"I have so much more energy now, and am able to spend time with my friends and family that I wasn't before.
"Now I am just like any normal teenager."
The Speyside High School pupil is now having to repeat S4 after missing lessons so often last year, but is making academic strides now that she is able to attend classes regularly.
She lists maths and hospitality as her favourite subjects, and wants to be a professional baker when she is older.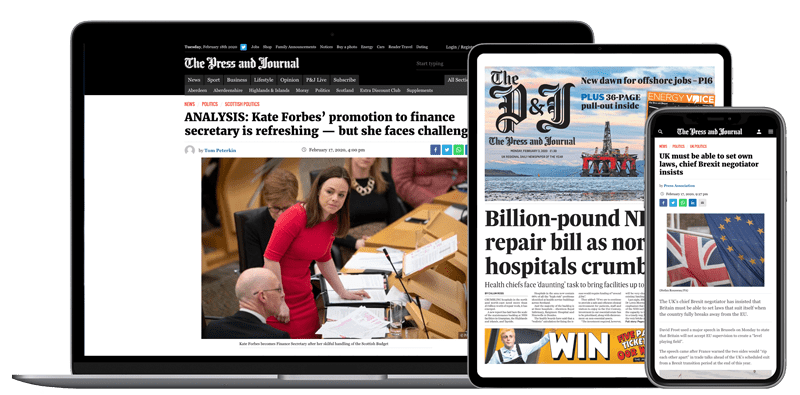 Help support quality local journalism … become a digital subscriber to The Press and Journal
For as little as £5.99 a month you can access all of our content, including Premium articles.
Subscribe