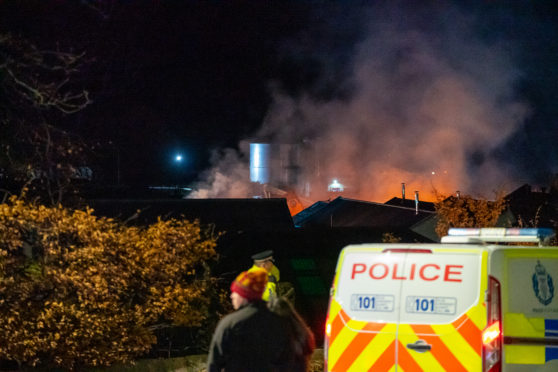 Emergency services are tonight at the scene of a major building fire in Keith.
Initial reports suggest a property on the town's Station Road has been engulfed in flames.
Road closures have been put in place as fire units work at the scene.
A spokesman for Scottish Fire and Rescue said: "We were alerted at 7.49pm to reports of a building fire in Keith.
"A number of fire engines were sent to the town's Station Road, where firefighters were met by a well developed fire.
"Crews currently remain on the scene working to extinguish the fire."
UPDATE: The fire has engulfed a building at Isla Bank Mills.
Station Road and Seafield Avenue have been blocked by police to keep the public away from the scene.