Rescuers battle eight hour snow blizzard to save fallen climber who 'would not have survived the night' on mountain
By
Alistair Munro
January 29, 2019, 7:00 am
Rescuers who battled eight hours in highs winds and heavy snow to carry an injured climber off a peak in the Cairngorms say he would not have survived the night as temperatures plunged to -25C.
Cairngorm Mountain Rescue Team found the 44-year-old hiker from Surrey huddled in a bivvy bag covered in snow after he had fallen on a plateau near Ben Macdui – suffering spinal and leg injuries.
The rescuers had to carry the injured mountaineer nearly four miles in "appalling" weather conditions before he was taken to hospital for treatment.
Cairngorm MRT had just finished training when they received the call out at around 3pm on Sunday.
Team leader Willie Anderson said: "The man, who was of Spanish or Portugese origin, had a personal locator beacon.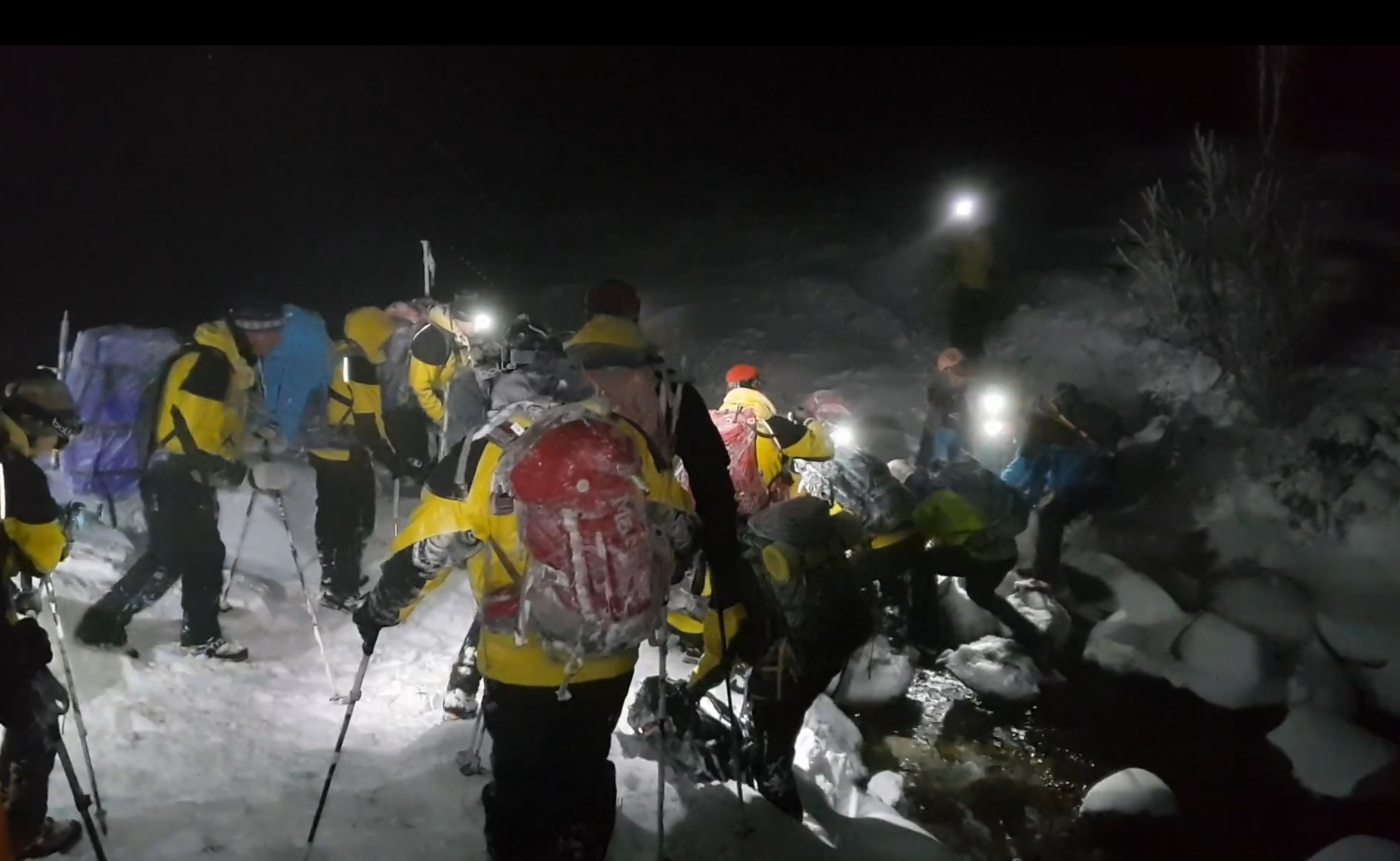 "It sent a message by satellite to America which then informed our emergency services. "He had suffered spinal and leg injuries and said he was freezing."
They found he had fallen at March Burn about 3281ft up on the plateau near 4,295ft-high Ben Macdui, the UK's second highest mountain.
Mr Anderson added: "It was minus 25C in the wind chill. He sent another couple of garbled messages but it was difficult to make them out."
---
>> Keep up to date with the latest news with The P&J newsletter
---
Cairngorm were joined by Braemar, Glencoe and Aberdeen mountain rescue teams in "challenging" conditions as more than 50 rescuers battled strong winds and poor visibility to find the man.
Members of Cairngorm MRT were taken by the Prestwick-based Coastguard search and rescue helicopter as close as possible to the scene.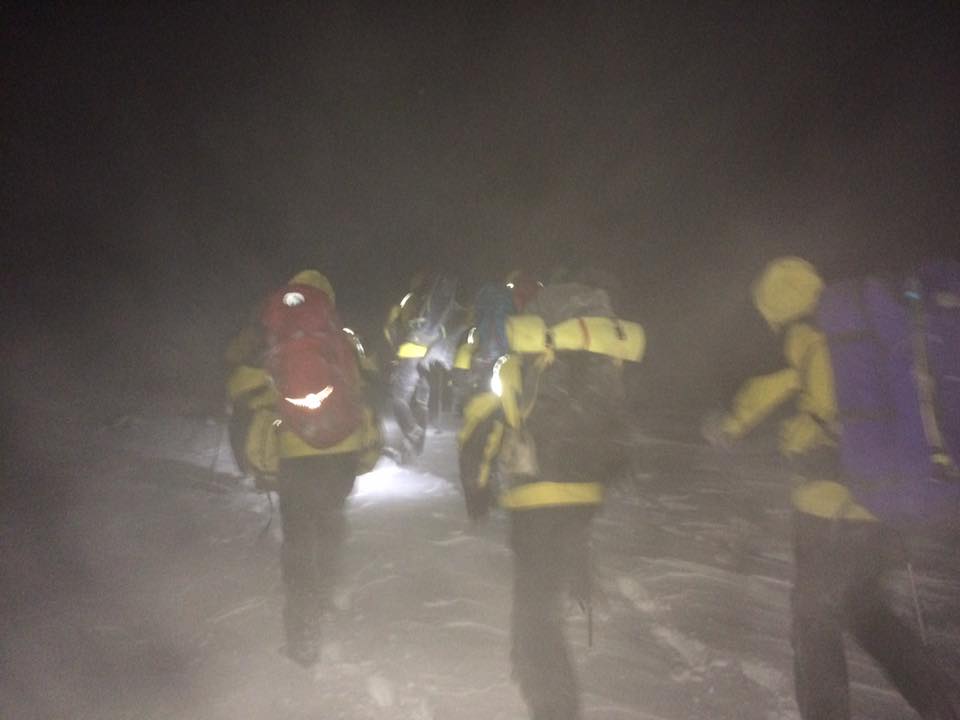 Mr Anderson said: "The conditions were appalling at first but as the wind died they just became poor," said Mr Anderson.
"We found him huddled in a bivvy bag covered in snow. He was cold and in pain. We had three doctors with us and they gave pain relief.
"We then carried him by stretcher about 6km (3.7 miles) because the helicopter could not get in with the low cloud cover. It was snowing and visibility was down to 20 metres (66ft).
"It was tough, but the teams were great – they saved a man's life. He would not have survived the night, no chance. He was well-equipped but it was challenging conditions.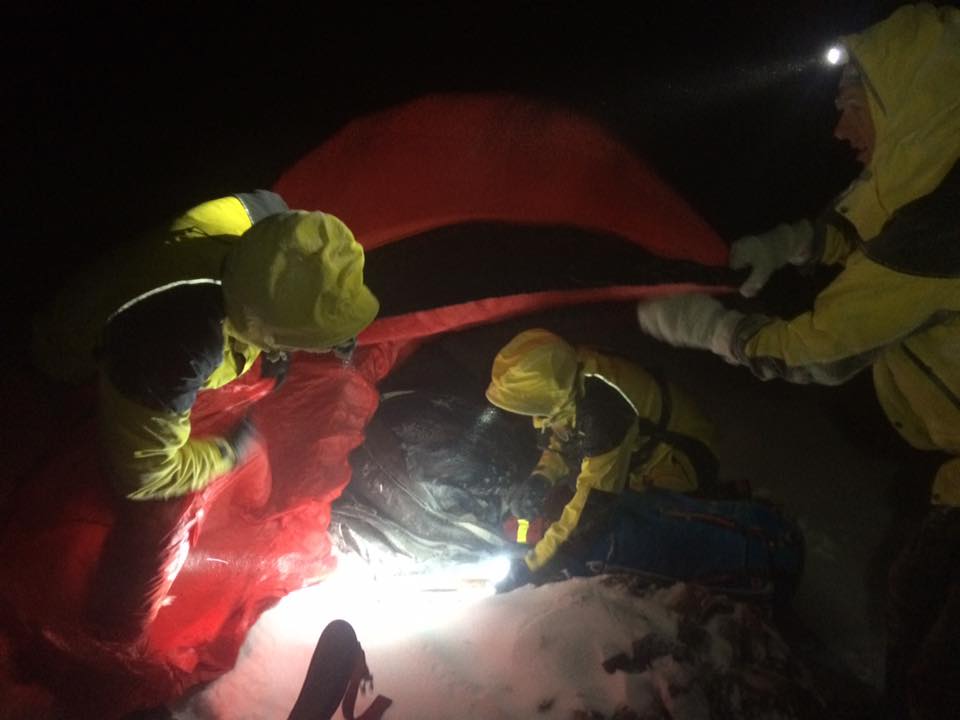 "He had come up on the sleeper train on Friday and had been out on the hills on Saturday, but it all went wrong on Sunday.
"I cannot praise the teams enough – they did a brilliant job. We got back to base around 11pm – it was a long day, but a job well done."
The Inverness-based Coastguard helicopter flew the injured man to Raigmore Hospital in Inverness. His condition is unknown.