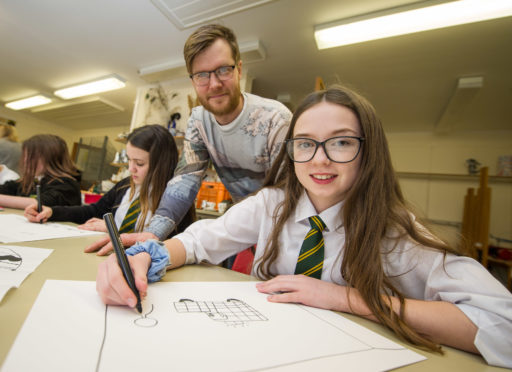 An art expert from the National Galleries of Scotland has travelled to Moray to help school pupils connect with their emotions.
Students at Milne's High School took turns to draw sections of cartoon characters to create a classroom of mythical people.
Senior classes then viewed the gallery of sketches to describe the feelings that arise from the drawings and select the ones they identify with.
The line-up of artwork included aliens with triangular heads, people with tentacles instead of legs and athletes.
Richie Cumming, an outreach officer from the galleries, guided the youngsters through the workshops and believes the classes will encourage them to open up about how they feel.
He said: "It's about health and well-being. When you are out in a communal creative activity session then it can give pupils the chance to express themselves and present it in a way they don't usually do.
"The benefits of that are that it can help their mental health and confidence because they are more involved in reflecting how they feel in public.
"It's fairly basic techniques but it's the sort of thing that the pupils can run a mile with when given the chance."
The visit to the Fochabers school was inspired by an exhibition at the National Portrait Gallery in Edinburgh which explored the way emotions are expressed.
Youth clubs, school groups and employability projects came together to devise mind maps to show the ways that thoughts and feelings are expressed.
Aileen Neille, Milne's High School's principal teacher of art and design, hopes the insight will open the pupils' minds to more creative opportunities.
She said: "Within the north-east there is not much connection with what's happening in the Central Belt so the kids don't get the opportunity to work with people from the National Galleries and similar organisations that often.
"We want to encourage them to go to galleries and think about being creative and hopefully working with someone of Richie's expertise and experience will help them do that."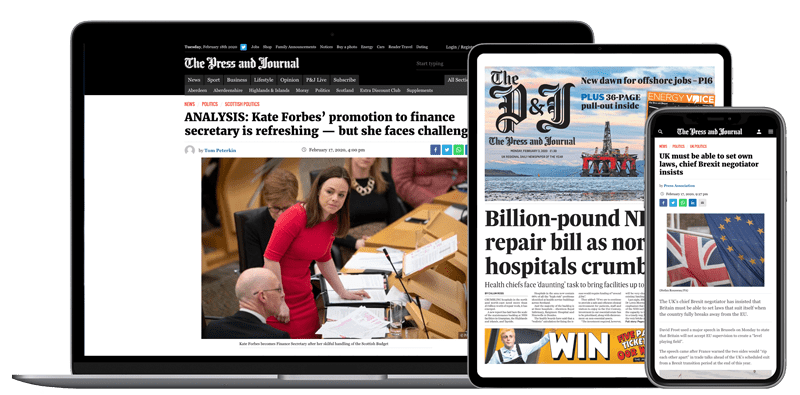 Help support quality local journalism … become a digital subscriber to The Press and Journal
For as little as £5.99 a month you can access all of our content, including Premium articles.
Subscribe