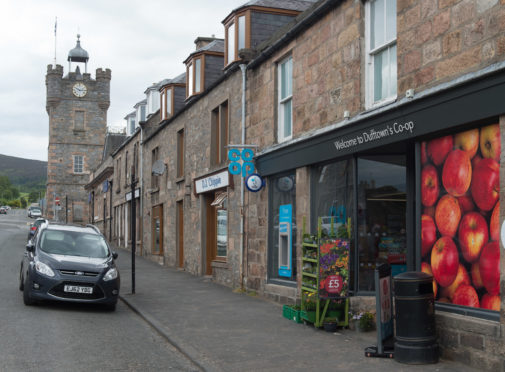 Dufftown residents have welcomed the possible return of a Post Office to the community after going three years without a permanent service.
The town's last fill-time branch was part of the pharmacy on Balvenie Street until it closed in 2016.
It was replaced with an outreach service in 2017, whereby staff from the Buckie Post Office set up the service in Mortlach Memorial Hall two days a week.
But residents, who have been left facing trips to Aberlour to post items for the majority of the week, have complained about the reduced level of service in Dufftown.
Plans have now been forged to examine the possibility of installing a new Post Office in the Co-op shop on Fife Street.
Management have pledged to look at "all possible options" to provide a counter service within the store.
Moray MP, Douglas Ross, raised the possibility with the Co-op after a number of constituents raised concerns, and he has now received assurances that staff are working on plans to accommodate the facility.
So far, teams have been unable to revamp the store in a way that allows enough space for the secure storage the post office would require.
The firm's store services manager, Steve Jobling, said it remained "the barrier to moving forwarded with the service" but promised staff would persevere with the project.
Mr Ross said: "I'm delighted the Co-op is now looking at options to re-draw the store layout in Dufftown which would enable it to provide a facility which I know will be welcomed by local people.
"The store is currently looking at ways of creating the necessary storage room that is required to run a full service.
"It is not uncommon for retailers to operate a counter so I have been corresponding with the Co-op about a possible way ahead.
"I'm pleased my letter seems to have focused their attention to ensure they will deliver this service, and I look forward to receiving more updates in the near future."
The Co-op runs 237 post offices within its food stores across the UK.