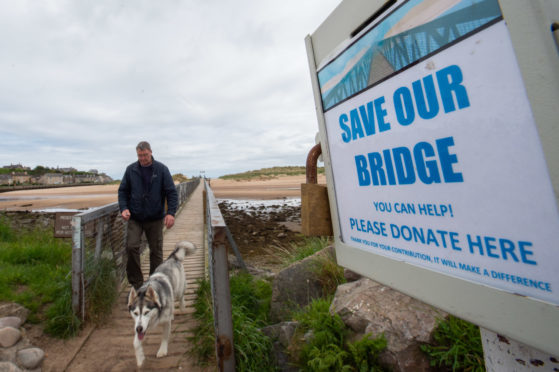 Campaigners in Moray have attached a donation box to a much-loved footbridge to aid efforts to preserve it for future generations.
The crossing to Lossiemouth's East Beach has stood in its current location for more than 100 years.
However, fears have been raised that the bridge, which has no owner, may have to be closed due to safety concerns in less than five years if its condition continues to deteriorate.
Three potential options to preserve the crossing have been prepared by the Lossiemouth Community Development Trust (LCDT) with costs ranging between £500,000 and £700,000.
The group has already contacted funding organisations in order to secure backing to boost fundraising efforts in the town.
Surveys done by the trust recorded more than 26,000 people using the structure to cross the River Lossie to the beach during April.
It is hoped that the installation of the donation box next to the bridge will encourage visitors during the booming summer months to contribute to the cause.
Huw Williams, the trust's development officer, said: "There's been ongoing conversations with board members about ways to raise the money.
"A turnstile that would charge people 50p or £1 was suggested as a joke, which I don't think would work, but the donation box seemed a good alternative."
A similar idea has already been used in Findhorn where the Village Conservation Company introduced voluntary parking charges near the local beach last year to help fund upkeep costs and maintain access to the coast.
Mr Williams stressed the Lossiemouth donation box would be emptied several times a week.
A consultation is being run by LCDT until the end of July to establish the community's preferred option to maintain a bridge to the East Beach.
Options include repairing the existing bride, building a new crossing next to the current one and creating a new structure with a shorter span from Clifton Road.
Heldon and Laich councillor Ryan Edwards said: "There's been 101 ideas put out there to help with the fundraising, the donation box is just one of those.
"When you look at the stats there are a lot of people that use it, Easter weekend was absolutely phenomenal. A lot of people donating a little can make a big difference."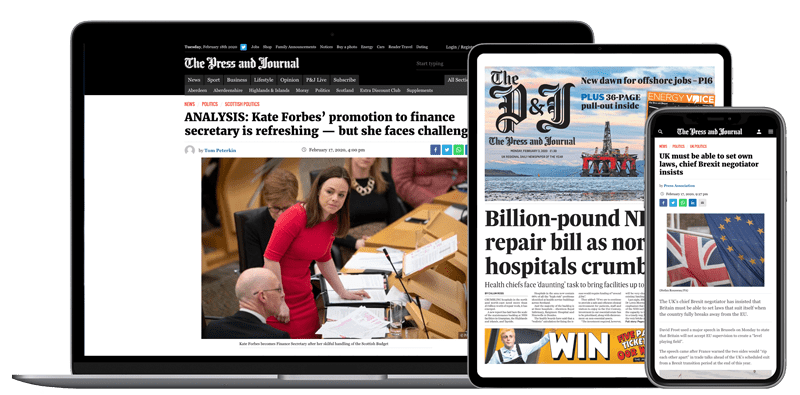 Help support quality local journalism … become a digital subscriber to The Press and Journal
For as little as £5.99 a month you can access all of our content, including Premium articles.
Subscribe