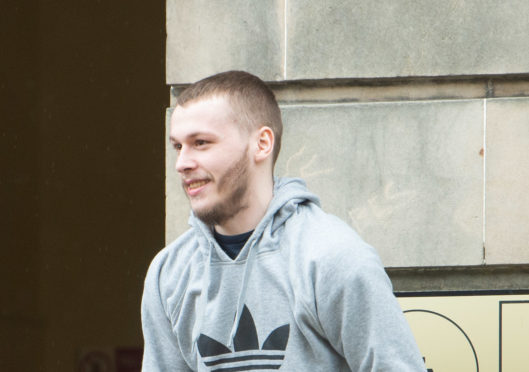 A Moray teenager who inflicted a serious head injury on his own father following a drunken argument has avoided being locked up.
Barry Newlands was out socialising in the Northern Lights pub in Buckie when he got into a heated confrontation with his dad, Barry Newlands Sr.
The relationship between both men became strained following the death of the 18-year-old's mother from cancer three years ago.
Elgin Sheriff Court yesterday heard that the pair had been drinking heavily when an argument got out of control and Mr Newlands Sr was punched repeatedly on the head and kicked.
The fight was soon split up and both men left the premises separately.
However, once outside, the accused again attacked his father – punching him in the face and causing him to fall to the ground "to his severe injury".
The court was shown CCTV footage of the incident.
Newlands, whose address was given as the Polmont young offenders institute, had committed the crime while on bail after being convicted of another assault last April in Buckie.
Newlands pleaded guilty to a charge of assault to severe injury in relation to the latest charge.
But defence solicitor, Stephen Carty, said his client should be spared detention as he had been locked up following the incident, which took place on February 3.
He said: "Mr Newland's mum and dad split up a number of years ago and three years ago his mother was given a terminal cancer diagnosis.
"His father moved back in with the family to assist and her death had a significant impact on both men. They both turned to the bottle to deal with it.
"Over the past few years, he has only had contact with his dad through meeting him at public houses and he holds a significant degree of anger towards him.
"They both argued here and he told his dad he had done nothing for him since mum passed away."
Sheriff Robert McDonald ordered the accused to remain at home from 7pm to 7am for the next seven months, imposed 160 hours of unpaid work and put him under supervision for a year.