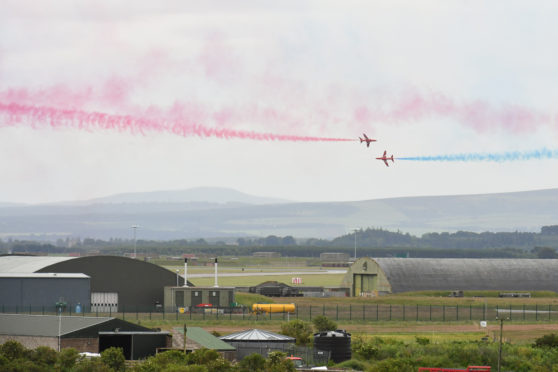 Drizzling rain and wind could not dampen the spirits of spectators gathered to watch a spectacular showcase in the sky.
The Red Arrows and the RAF Typhoon Display team delighted crowds with an aerial display as part of a family fun day held at RAF Lossiemouth and Kinloss Barracks yesterday.
Although the fun day was only for personnel, locals still enjoyed the fantastic sight of the acrobatic planes flying overhead.
They swooped low above properties in Lossiemouth and Elgin and delighted crowds with their fearless skill and quickness.
Spectators flocked to the north of the airfield to catch an up-close and personal glimpse of the Red Arrows as they set off.
---
>> Keep up to date with the latest news with The P&J newsletter
---
Numerous roads were shut in the coastal town to allow the pilots to do perform their tricks and flips.
Residents throughout Moray expressed their joy at seeing the jets tear across the sky at breakneck speed and took to social media to offer their thoughts.
Elizabeth Andrews posted: "Watched the jets from woodland walk then rushed down to Inchbroom Road to see the Red Arrows, brilliant display."
Angela Kessack added: "Amazing. I was watching from my front door, now waiting to see Red Arrows."
The displays marked a day of celebration for friends and families of serving personnel in both Kinloss and Lossiemouth, designed to congratulate and thank them for the sacrifice they have made to the cause year on year.
Media and communications officer for RAF Lossiemouth, Flight Lieutenant Dan Chorley explained why the event was a closed one.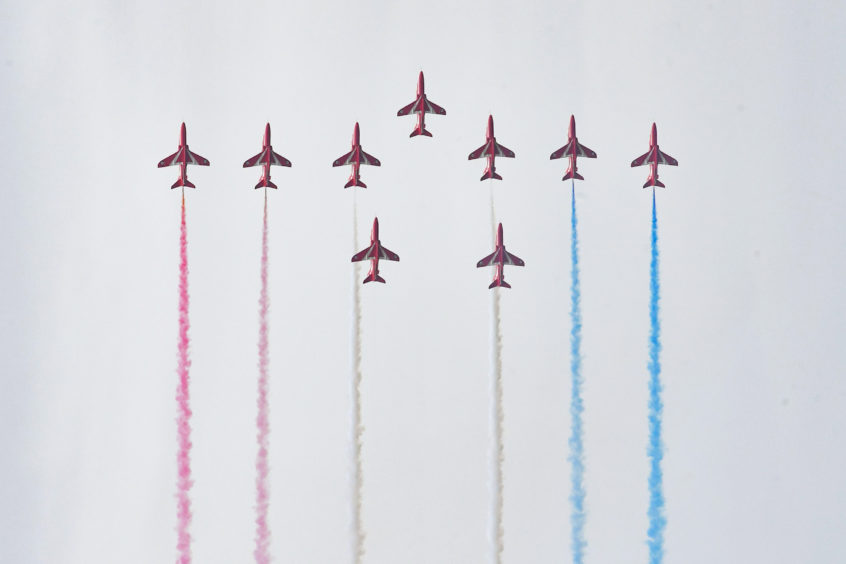 He said: "It was a closed event for a number of reasons, including security and vetting, manning, insurance, and cost. Opening the station to the public would require vetting of everyone on entry, which is very manpower intensive.
"We have a number of sensitive areas on station, including Quick Reaction Alert which may launch at a moment's notice 24/7 365 days a year.
"We value the contributions and support of those in the local area, and contribute throughout the year by organising events such as the Lossie Raft Race, Christmas dinners, and a number of our personnel are involved with local community and charity projects."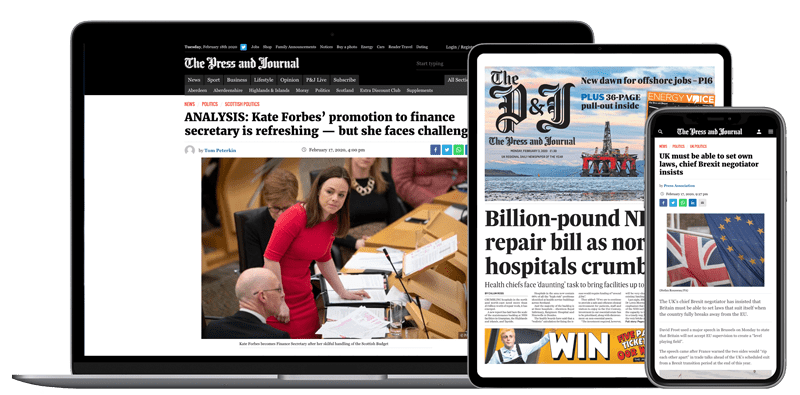 Help support quality local journalism … become a digital subscriber to The Press and Journal
For as little as £5.99 a month you can access all of our content, including Premium articles.
Subscribe