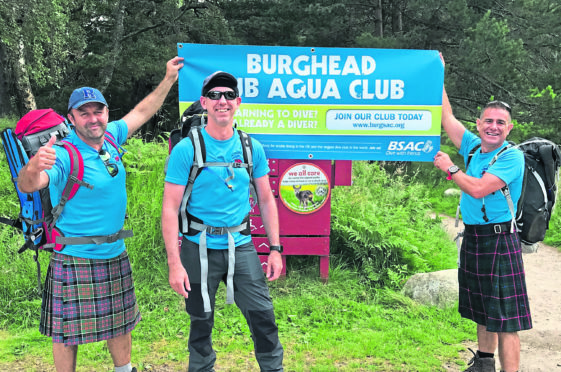 A team of Moray divers set a new record as they climbed to the highest lakes in the UK to help a life-saving charity.
The three-man squad from the Burghead Sub-Aqua Club set themselves the ambitious target of completing arduous climbs to the highest lakes in Scotland, England and Wales in less than 23 hours and 10 minutes.
Kenny Munro, Matt Buckley and Rob Pozzi pushed themselves to the limit by scaling the peaks while carrying up to 20kg of diving equipment and wetsuits.
Yesterday it was revealed that the group had set a new benchmark for the endurance challenge by taking two hours and 34 minutes off the previous best.
They climbed to heights between 2,100ft and 3,300ft, while walking about 25 miles over steep and rocky terrain to get to them.
The group began their task at Loch Coire an Lochan in the Cairngorms at 3.30pm on Friday, and finished in Snowdonia shortly after noon on Saturday.
Nearly £1,500 has been raised by the campaigners by completing the challenge, which will be split equally between the Burghead club's fund to buy a new boat and the RNLI.
Last night, diving instructor Mr Munro, who is a retired construction company owner, joked that you had to be "not sane" to attempt the exhausting expedition.
He said: "We had seen in diving magazines that other clubs had attempted it but nobody had managed to achieve it. I like a challenge, so I thought we would give it a go.
"It was tough, unbelievably tough. We did all the training with packs on our back to simulate the weight. There was just will-power and stubbornness to get us through it."
The mission is a twist on the popular three peaks challenge, which involves people racing to reach the highest summits in Scotland, England and Wales within 24 hours.
As well as driving 435 miles and climbing the hills, the Burghead team also dived to depths of about 23ft in the lakes.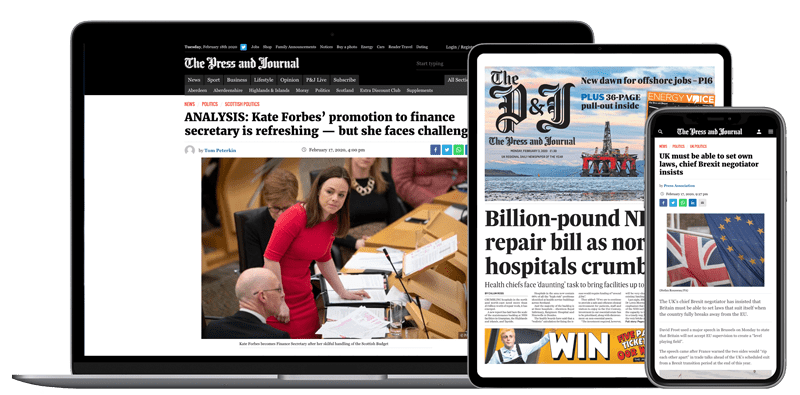 Help support quality local journalism … become a digital subscriber to The Press and Journal
For as little as £5.99 a month you can access all of our content, including Premium articles.
Subscribe