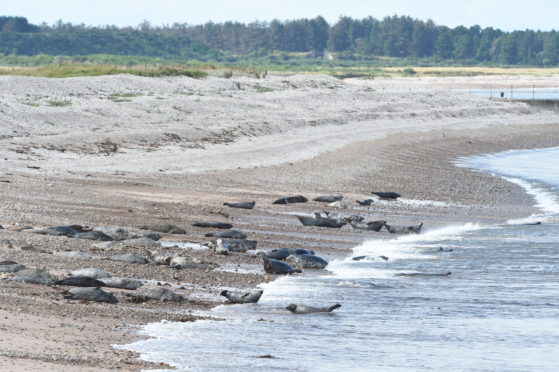 Sealife campaigners have warned beach-goers in Moray to stay clear of some of the region's most popular underwater residents.
Seals bathing on the sands and rocks near Portgordon have delighted and captivated locals and visitors alike for generations.
However, there are now concerns that people getting too close to the mammals to get the perfect photo are posing a danger to themselves and the sleek creatures.
Fears have been heightened in recent weeks as it is pupping season.
Nicki Philip, who works as a mammal medic in the area, has put up signs in the area to warn visitors of the dangers after spotting people and dogs disturbing the seals by clambering over rocks to take pictures.
Lee Watson, who runs Ythan Seal Watch, explained yesterday that causing the creatures to flee into the water to escape perceived dangers could be harmful for their health.
He said: "When they're on land they're digesting food, so diving into the water when they are not ready can be extremely harmful for them.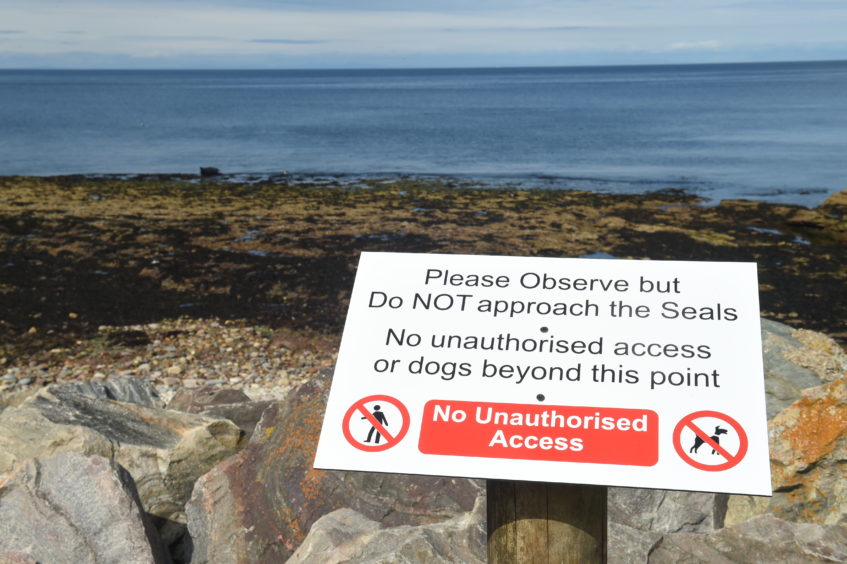 "They can still be enjoyed from a reasonable distance, which really depends on the seal. I've seen boats go past some and they're not bothered.
"The best way to tell is if they start looking at you or making a hissing or howling noise, once you move away they go back to a resting state."
And Mr Watson warned that if a seal's mood was to turn aggressive then people could struggle to get away.
He added: "They can move faster than you think. The furthest I have had to chase one was about 50 metres (164ft) and I struggled to keep up with it.
"There are risks of some serious infections if you get bitten, you can get some pretty nasty potentially limb-losing illnesses."
Signs have been put up at the Portgordon beach to encourage people to observe, but not approach the popular seals.
A colony of about 30 of the mammals are known to call the sands home while feeding in the Moray Firth.
Miss Philip added: "People are approaching the ones on the actual beach with dogs. It's pupping season and they don't like to be disturbed, they are resting and not to be approached.
"If there are pups around and they get human scent on them the mothers reject them and we have to step in and rehabilitate them."