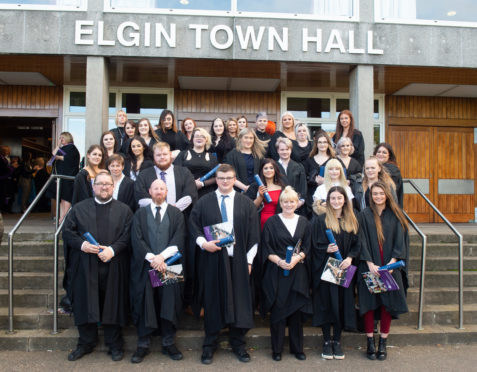 Hundreds of students had their moment in the limelight yesterday yesterday at graduation ceremonies in Inverness and Elgin.
The curtain came down on student life – at least for now – for more than 350 Inverness College UHI graduates who attended Eden Court to receive their hard-earned qualifications in front of friends and family.
And in Elgin, students descended on Elgin Town Hall to take their final bow and pick up a piece of paper that is the culmination of lots of hard work.
The ever-expanding number of students at Inverness College UHI led to two ceremonies being held on the same day, with Dr Gary Campbell capping each student as they made their way across the stage.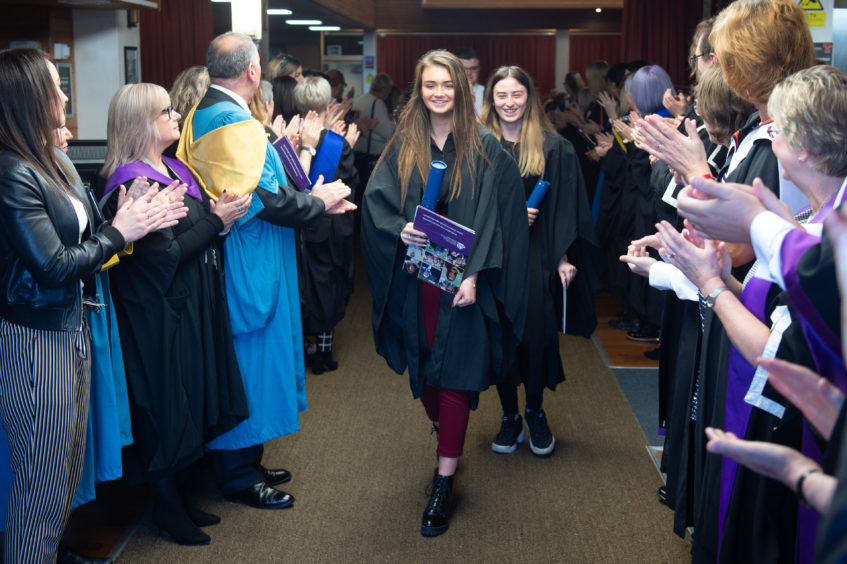 Fellow guest Brian Griffin told the gathered auditorium in Inverness of his rise from factory worker to one of the most influential photographers in the music industry, where he shot the likes of Elvis, Iggy Pop and Queen.
Former Moray College student of the year Lorna McNee – who has also been crowned Scottish Chef of the year – returned to her stomping ground as guest speaker, encouraging graduates to go forth and reach their full potential.
Honorary fellowships were handed out at both ceremony locations, with Professor Alasdair Munro recognised in Inverness for his drive to develop healthcare across the Highlands and Islands over the course of his 50-year career.
And in Elgin, an honorary doctorate was awarded to Paul-Marie Romani of the University of Corsica Pasquale Paoli, who was instrumental in the establishment of the worldwide network of island universities which UHI joined in 2012.
Three postgraduate researchers also bowed out yesterday with University of the Highlands and Islands research degrees – the first since the university was granted awarding powers in 2017.