The mission to save Elgin's injured otter got underway today at Cooper Park.
Cooper the otter was spotted last week with what looked like a face injury, much to the concern of locals.
The plan to trap Cooper the otter was a collaborative effort from Keith Marley of the North East's New Arc animal sanctuary and Moray council.
After careful deliberation from the team of animal enthusiasts, it was decided to deploy the trap on one of the islands in the park's pond.
It is hoped that the poorly otter will be quickly lured into the trap that is full of tasty trout, a favourite snack of Cooper's.
Once the otter is safely caught, he can be transported to Moray Coast Veterinary clinic where his wounds can be assessed by specialists and will be able to see him on his road to recovery.
Elgin residents expressed their concern last week after he was spotted with a painful-looking injury to his face and eye which was speculated to be either a dog attack, skin infection or caused by being struck by a car.
After stocking up on an abundance of fish, Mr Marley waded into the pond carrying the large cage alongside Gedd Connell, a wildlife ranger for Moray Council to the island to set up the trap at noon yesterday.
Mr Marley and several council workers vowed to keep a watchful eye out for Cooper and on the trap by stationing themselves at the park all day. He waded into the pond once again at 3pm to close the trap so that the otter would not be trapped the whole night which could cause him further distress.
Concern for Cooper Park's furry resident after the popular otter sustains injury
Mr Marely said: "I can only hope Cooper goes into the trap; you can't predict these things unfortunately – sometimes it takes 10 minutes, sometimes it takes 10 days."
"This is only the first step and once we successfully catch him, the next step will be to see how life threatening his injuries are and what we can do to sort Cooper out."
The dedicated New Arc founder was optimistic that the injured otter will visit the park as usual and caught in the trap as he is said to be "still fully mobile, albeit slightly hunched" in appearance.
Dozens of Elgin residents have volunteers to assist in monitoring the trap over the coming days, which the team are greatly appreciative of.
Mr Marley added: "I think it's important in situations like this that everyone combines their efforts. The council and the town are as keen as I am to see him caught and well again."
"He's a local celebrity so he means a lot to people."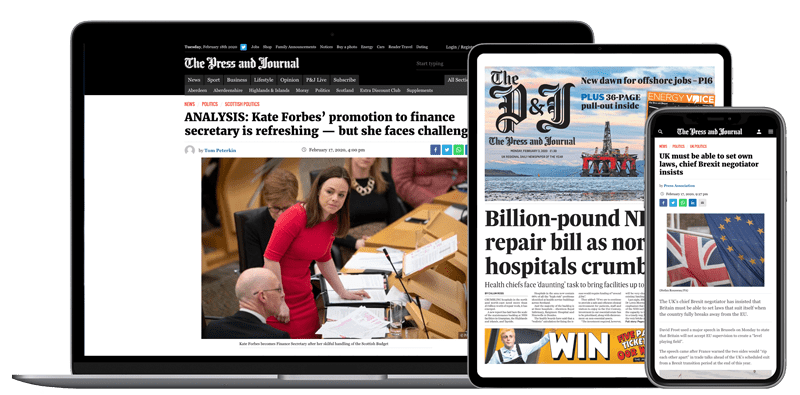 Help support quality local journalism … become a digital subscriber to The Press and Journal
For as little as £5.99 a month you can access all of our content, including Premium articles.
Subscribe