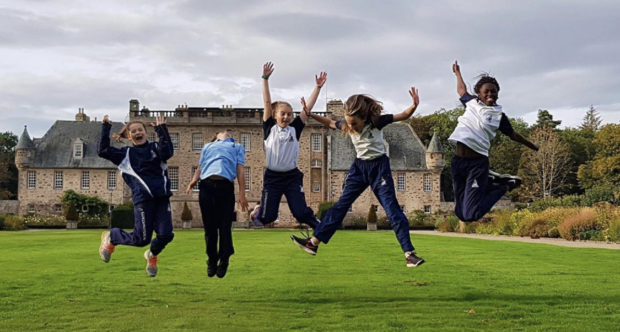 Gordonstoun School has been described as "innovative" in a recent school inspection.
The boarding and day school was visited by eight Education Scotland inspectors over a period of three days who found the institution to be "outstanding" and "sector leading".
In the report, the school was praised for its developments in recent years and its forward-thinking initiatives.
One such initiative that inspectors considered to be beneficial to students was the event the school hosted called Learning to Listen.
This involved the school inviting young people from both independent and local authority schools across the UK to learn about effective negotiation and listening skills.
The school's teaching and approach to meeting the standards of the curriculum was also highlighted in the inspection.
The officials noted that the children were extremely motivated in their studies and proud of their school, adding that the "performance in national qualifications is an important strength of the school, with young people achieving very well and both GCSE and A level".
The strong foundation of communication between academic, pastoral, boarding and medical staff was said to contribute the children being known as individuals and to the school's "positive, caring, family ethos."
Principal Lisa Kerr was delighted with the outcome of the report.
She said: "Much of what has been pioneered here at Gordonstoun has since become mainstream in the education sector. In this latest inspection report we could scarcely have hoped for a better endorsement of the unique way we support young people to succeed and continue to be at the forefront of educational innovation."
"I would like to thank both pupils and staff for showing the inspectors everything we love about our school."
The school famously educated three generations of the Royal Family.