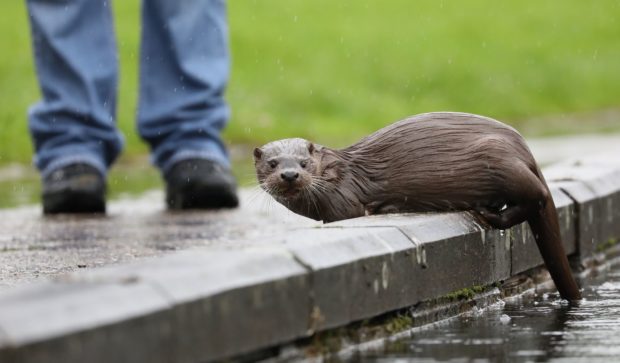 Elgin's famous otter Cooper has been found dead after being badly injured last week.
The body of a young otter with a strong resemblance to the well-known inhabitant of Cooper Park was discovered on bog land near the River Lossiemouth by a local man this morning.
Keith Marley, of the New Arc animal sanctuary announced that there was "no doubt" this was Cooper, who had not returned to the pond he regularly frequented in several days.
The sad news comes after Mr Marley led a team in a bid to catch the otter and get him treated for eye and face injuries.
Mr Marley believes that a weakened Cooper eventually succumbed to an infection caused by his painful-looking injuries that he sustained in a mystery incident at the end of last week.
Mr Marley said: "I would like to sincerely thank everyone in the Cooper Park area who kept an eye out for him recently and to the wildlife ranger and Moray Council for their generous support."
"I'm sure everyone in the community will be as gutted as we are."
The New Arc founder is deeply saddened that Cooper was not one of the over 1,200 animals that the local animal sanctuary was able to see recover.
He added: "This shows that it's really important for people to report sightings of injured animals so we can do all that we can to help them and try to get them trapped and treated, it's just sad that this has been the outcome for poor Cooper."
Moray MSP Richard Lochhead said: "Little Cooper brought so much joy to so many people and I'll never forget the excitement when we first saw him.
"He found his way into so many of our hearts. A reminder that we have glorious wildlife on our doorstop that we must protect and care for.
"It has been suggested we should have a permanent reminder such as a wood carved otter at the pond which is a lovely idea."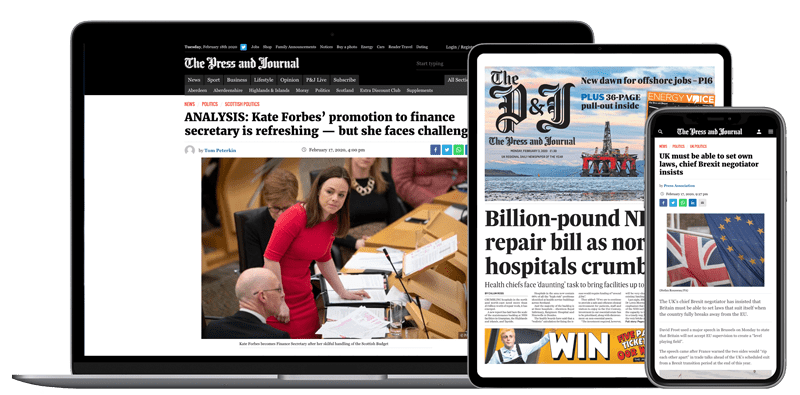 Help support quality local journalism … become a digital subscriber to The Press and Journal
For as little as £5.99 a month you can access all of our content, including Premium articles.
Subscribe