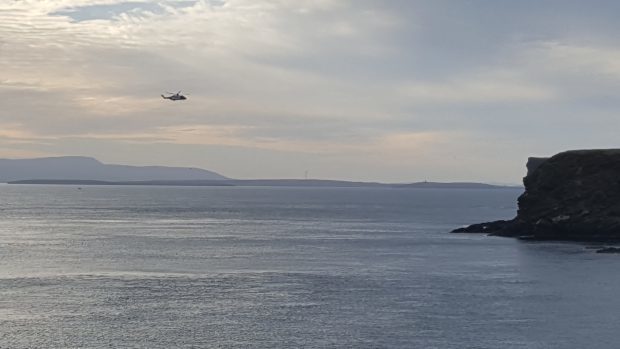 Royal Navy bomb disposal experts are making their way to Orkney following the discovery of a torpedo in Scapa Flow.
The offshore discovery is believed to have been made by local fishermen shortly after 11am this morning sparking a hasty response from expert teams.
Shetland Coastguard, who received reports of the incident at 11.30am, said the MOD was actively dealing with the incident.
Bomb disposal experts are currently on-route to the island following the initial discovery of a World War Two warhead in the area on Monday.
A Royal Navy spokeswoman said as the team make their way to the scene, "there had been a second possible torpedo discovered."
She added "it was likely investigations would begin to tomorrow" to discover the origins of the suspected piece of ordnance.