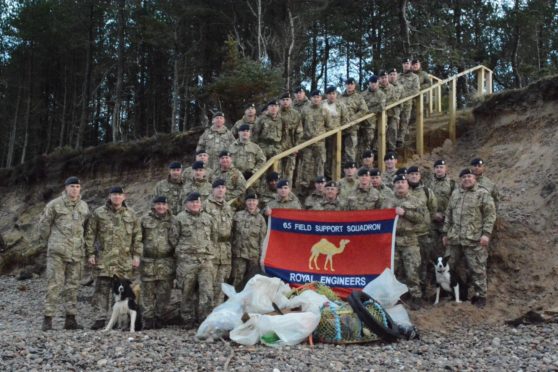 Army troops in Moray have embarked on a community mission to support the area where the live.
Personnel from Kinloss Barracks have set the goal of completing one-off projects through the year to lend a hand to local groups.
Troops from 65 Field Support Squadron have started the initiative with a clear up of the beach near the car park at Findhorn before spanning the entire coastline to the back gates of the base – collecting half a tonne of rubbish in the process.
The project was initiated by Lieutenant Colonel Jamie Stuart, commanding officer of 39 Engineer Regiment, to give back a day to locals due to 2020 being a leap year.
Military personnel chose the project due to recent storms washing up large amounts of discarded waste onto the sand.
Major Jon Evans, officer in command of 65 Field Support Squadron, said: "The commanding officer of 39 Engineer Regiment's leap year community initiative is focussed on the armed forces personnel in within Kinloss Barracks giving back to the local community that actively supports us day to day.
"To make the beach a cleaner and nicer place to visit for all, 65 Field Support Squadron RE completed a beach clean from Finhorn to Kinloss Barracks collecting some half-tonne of discarded waste which has been sent for recycling."
Other projects have already been identified for the coming weeks.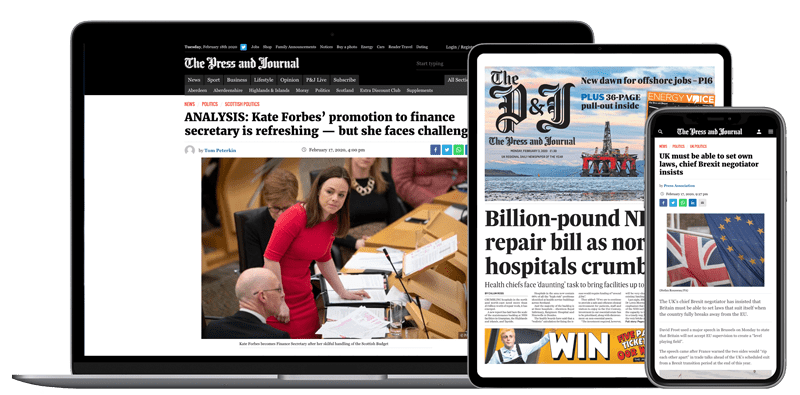 Help support quality local journalism … become a digital subscriber to The Press and Journal
For as little as £5.99 a month you can access all of our content, including Premium articles.
Subscribe