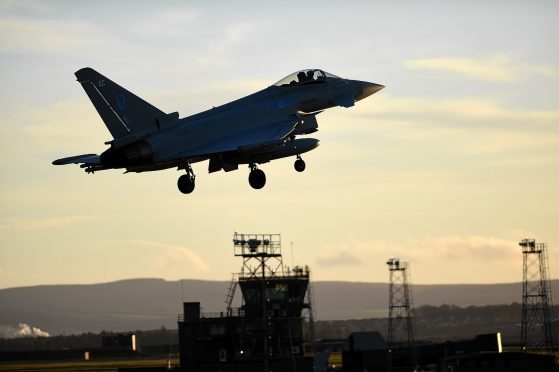 A project is being launched in Moray schools to provide support to children who may be struggling due to the pressures of forces life.
The council, RAF Lossiemouth and Kinloss-based 39 Engineer Regiment have teamed up for the £370,000 initiative.
Money from the Armed Forces Covenant Trust will ensure a dedicated team of staff is employed to offer help in schools as part of the Dandelion Project.
The impact on children of being part of forces families can range from significant drops in attendance to behavioural changes when a parent is deployed on operations overseas.
Lindsey Stanley, Moray Council's business support team manager for education, said: "Integrating children of military families into what – for many – is a different education system presents challenges.
"This charitable grant will be a massive boost in the support that we can offer.
"We have been working closely with RAF Lossiemouth and Kinloss Barracks for many years to ensure families have the best experience while they are posted here.
"This award recognises how well we work together as partners, and the importance to us of our relationship with the military community."
Moray has nearly 3,200 military personnel at the two bases with about 2,200 of them having children who attend 48 of the region's 53 schools – numbers which are expected to increase during the expansion of RAF Lossiemouth.
The three-year project will also involve training for staff to better understand the pressures of service life.
Lieutenant Colonel Jamie Stuart, commanding officer of 39 Engineer Regiment, said: "I have been struck by the commitment already shown by local schools to supporting forces children.
"We are delighted to be part of this initiative which will build upon these foundations and create a toolbox of resources and training to empower Moray's educators."
Meanwhile, Royal Dornoch Golf Club has also signed up to the Armed Forces Covenant, which recognises it as a military-friendly organisation.
General manager Neil Hampton said: "This reinforces our pro-active attitude towards recruitment of service people and veterans, many of whom are highly skilled with a great work ethic which fits in well with who we are."