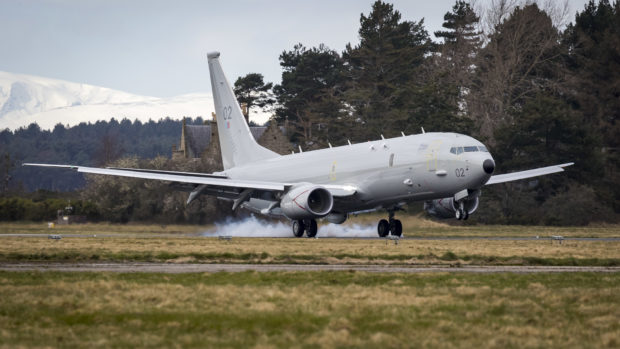 The first of the UK's new fleet of submarine hunting spy planes has been deemed fit to enter active service.
The P-8 Poseidon Pride of Moray landed at Kinloss Barracks last month ahead of moving to its permanent home at RAF Lossiemouth later this year.
Since its arrival it has been carrying out training missions as crews become familiar with the new aircraft.
Now it has been confirmed that the RAF has now declared an "initial operating capability" for the plane, which has since been joined by City of Elgin.
Another seven of the aircraft will join the fleet tasked with patrolling the North Atlantic to monitor for intruders lurking beneath the waves.
Air Commodore Richard Barrow said: "It's a really exciting time for us in this programme, which is moving fast and the team at RAF Lossiemouth has delivered some great results in very quick time.
"We've still got a long way to go with introducing this next generation capability into service, but Poseidon is a game-changer, not just for hunting submarines but for a range of other roles from anti-ship warfare, maritime reconnaissance and long-range search and rescue tasks."