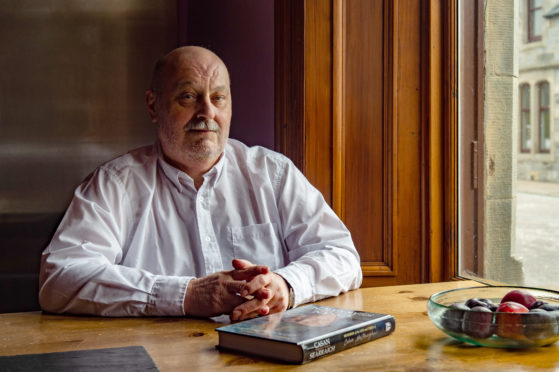 From the age of 10 Finlay Macleod was fascinated with languages – how they are formed, how they are spoken and what they represent.
Today dozens of tongues across the world continue to be spoken due to the work the linguist has done to help keep them alive.
For weeks at a time the Western Isles native, who runs the Moray Language Centre from his home in Portessie near Buckie, travels to the US and Canada to work with indigenous groups to teach techniques about sustaining one of the most sacred parts of their culture.
Some have blossomed again from being spoken by as few as 10 people in remote locations, while others have grown from hundreds to communities of thousands that have spanned entire regions.
The projects the 65-year-old runs with the worldwide Indigenous Language Institute are on top of the work he does to grow Gaelic in Scotland through nursery classes and immersive experiences – a move he says is in opposition to the UK school curriculum for leaning new tongues remaining rooted in centuries-old traditions.
Mr Macleod began his overseas work in 2004 with trips to Canada before visits to US states including New Mexico, North Dakota and Alaska.
He said: "It's amazing how quickly a language can fall away, just with people dying off.
"Some of the groups I have worked with have had just 10 or less speakers left when maybe 30 years ago they have had 3,000 or 4,000.
"People dying really can kill a language, but you encourage them to pass it on to their children so it continues to live with them.
"It is possible to bring a language back though. I have a friend who worked with a group in Toronto whose language died in the 1930s and they've brought it back by reading manuscripts and listening to recordings – it's amazing it's spoken again after nearly 100 years."
Despite his exposure to countless languages from across North America, as well as groups in India and Taiwan he supports from afar, Mr Macleod's own speech is limited to English and Gaelic.
He stresses that he does not teach languages, but instead gives groups the skills they need encourage younger generations to continue speaking their native tongue.
Successes have included growing a Gaelic community from 500 to 2,500 in an area of Nova Scotia where tens of thousands of Scots settled between 1770 and 1850 – many of whom only spoke Gaelic.
Scottish culture continues to thrive in the area after five generations with some families insisting on only speaking the language of their forefathers while at home to encourage youngsters to follow in their footsteps through songs and games.
However, Mr Macleod's methods do not lie in his knowledge of the languages or communities he is working in.
He said: "I don't actually speak these languages, it doesn't matter how many you can speak. One group I worked with in New Mexico considered it sacred, they wouldn't even let anybody else hear them speaking it.
"The groups I work with are mostly on reservations – some are extremely wealthy from running casinos that make billions of dollars a year and some are extremely poor, the whole range.
"The biggest common problem is that most don't know how to go about taking their language back. Many on the reservations went to schools which dragged it out of them over time, which destroyed many languages over a 60 or 70-year period.
"Whatever is left is just a remnant and even if you have all the money in world it makes no difference, it'll just never work.
"Sometimes the most difficult situation is when you are working with languages can be very close to each other, sometimes with just 5,000 or 6,000 words that are different yet they say they are different languages."
When encouraging people to strengthen their own languages Mr Macleod encourages communities to adopt an "immersive" experience.
Short-term classes have been found not to produce speakers while regular formal classroom sessions have also failed to produce results.
Instead, a small team of elders are trained with skills in each location to encourage communities to take ownership of the project by teaching apprentices what they have learned through an intensive programme.
Learners then repeat and remember phrases and words while working completely in their desired language.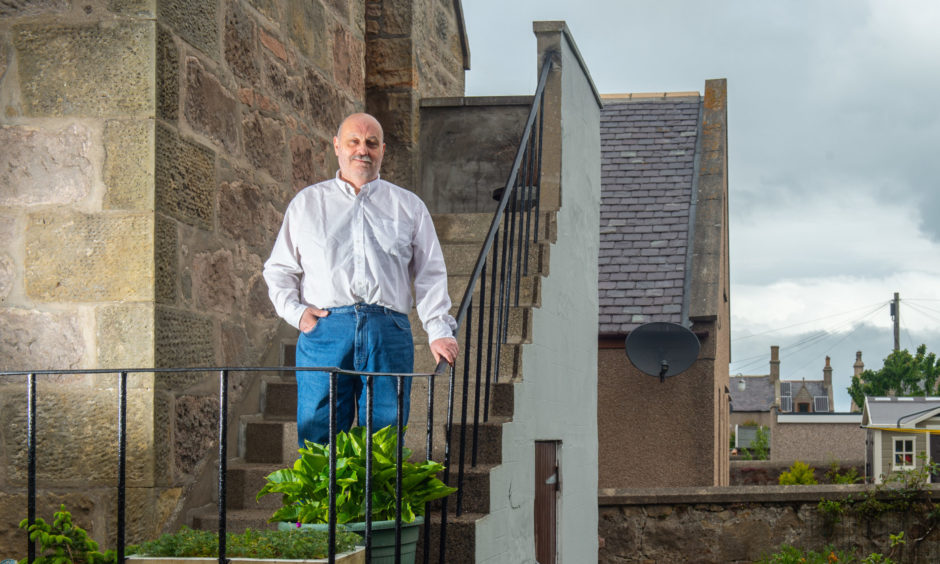 Experiences in Canada have found that adults and children were able to speak to each other in Gaelic within as little as two months of full-day immersion after being introduced to it.
Mr Macleod said: "Complete immersion is what really makes the difference. It's when you're doing things like breakfast or lunch, primarily things connected with the home.
"It's by far the fastest way to learn a language, you can easily learn a new language in 16 weeks that way – very easily.
"The biggest difference is that you are not learning the language through grammar or worrying about translating words into English and then back again.
"You don't learn a language through grammar, spelling or translation – you learn it by speaking it.
"The system for learning languages in the UK is really geared to people not learning them, it's really the most difficult way you can go about it. Grammar is nothing to do with speaking, it's everything to do with writing.
"The system we have at present comes from schools in the 1700s when they were learning Latin and Greek, languages that people weren't going to be speaking on a day-to-day basis.
"There's really no reason why people can't learn a language in six months if they're just concentrating on speaking it."
The coronavirus lockdown has curtailed Mr Macleod's overseas activities with his last trip being in November last year.
The shutdown forced his annual trip to the annual indigenous language conference in Santa Fe, New Mexico to be cancelled due to the event being pulled due to Covid-19 concerns.
However, he is hopeful that he will be able to maintain his links with Canadian communities by travelling to Vancouver early next year.
He said: "It's a shame that this has happened but it has allowed us to focus on renewing our resources, so it's been pretty busy despite not being able to travel."
The period has also allow him to concentrate on efforts to grow Gaelic closer to home with courses on the Isle of Lewis and Glasgow to find tutors to pass skills to others.
Pre-school groups are also being explored in Inverurie to introduce youngsters to the language from an early age with encouragement being given to couples considering starting a family.
Mr McLeod explained the challenges facing Gaelic in Scotland are similar to those he has encountered across the world.
He said: "We are working with an island with 1,200 people off the west coast where 70 years ago it was 80% Gaelic speaking but has just 24 Gaelic speakers there today.
"They're mostly over 65 years old and there's no Gaelic pre-school facilities, primary provision or evening classes.
"The same kind of situation applies to many minority languages throughout the world. So this is nothing new.
"For us to increase the number of fluent Gaelic speakers to 150,000 over a 15-year period in Scotland we need to us all the human resources available to us."
Over the next 12 years Mr Macleod believes Gaelic could be strengthened in the north by targeting households in Inverness, Fort William, Oban and Dingwall.
It is hoped to train tutors in 10-day blocks to pass on what they have learned to others in the way sessions have been run overseas.
Mr Macleod said: "This work is in a new sector and while it may touch at the edges on the Gaelic education system it has got to be seen from a very different angle and having very different objectives to what has been envisaged for the development of the Gaelic language in Scotland over the past 40 years.
"It has been a real eye-opener to see into the future and to envisage what can be achieved with this kind of work in Scotland, but may I say it can also be used with many other minority languages that are struggling to survive throughout the world.
"One thing is clear, we have got to change the direction of work and add new arms and legs to what is being done now in order to grow the Gaelic community rapidly once again. Something which has been a long time coming."