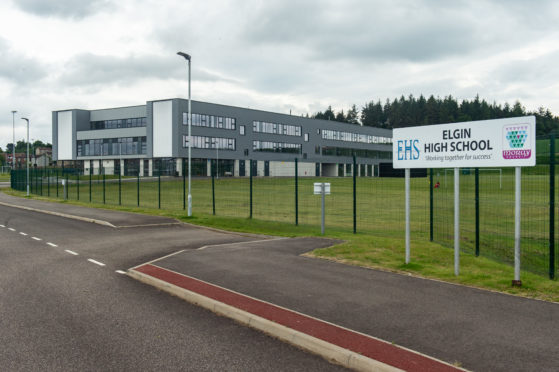 Moray Council has launched its 'Bee Safe in Moray' campaign as part of reopening schools safely.
The Bee Safe logo will appear on new signs throughout all school buildings identifying hand washing points, sanitisation stations and giving general advice on access and direction of travel if it is a one way zone.
All signage has been designed by Hopeman Primary School teacher Sophia Chin.
This campaign is part of measures to reduce the risk of spreading Covid -19 when schools return for pupils as anticipated on August 12.
Schools' return will be confirmed later this week by the Scottish Government dependent on their scientific advice.
Advice on travelling to school, pick up, drop off at school gates and suggestions for keeping safe will be shared daily from next week.
Moray Council's Head of Education, Vivienne Cross, said: "We know it's going to be a bit strange for many pupils returning to school in these circumstances so anything we can do to make it more comfortable for them we will.
"This includes familiarising pupils and staff with the new signage beforehand and reassuring all that mitigations are in place for their continued safety.
"We encourage parents and carers to share these images with their children and friends over the next two weeks as that they form part of the 'new normal' pupils hear us speaking about so often."