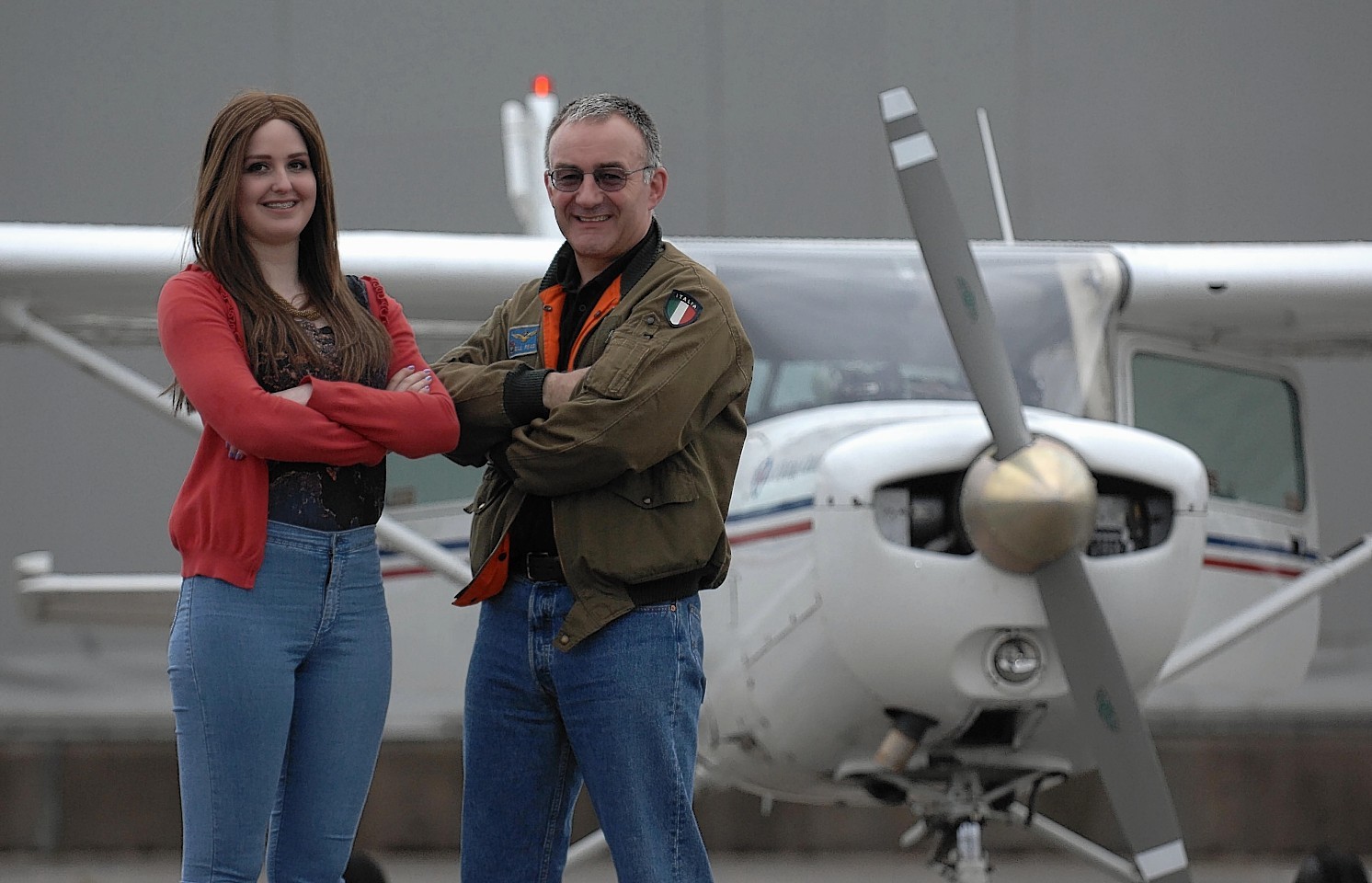 She will never drive a car, but brave Cliohna Thomson has flown a plane for the first time – less than six months after losing her sight to cancer.
Now the daring teenager is planning a sponsored skydive to raise money for the charity that helped her through her ordeal.
Doctors initially thought the 16-year-old, from Aberlour, Moray, was going blind after suffering from type-1 diabetes from the age of five.
But just days after receiving intense laser treatment and injections in her eyes to treat diabetic blindness, she was given the devastating news that she had leukaemia – and it was the cancer that was robbing her of her sight.
Cliohna spent the next five months in a hospital isolation room, requiring more than 60 pints of blood, and took part in a life-saving drug trial.
The treatment wiped out her entire immune system, making her so weak she became allergic to the bacteria on her own skin.
But against all odds the Speyside High pupil, who also needed to have her appendix removed in a risky operation, has won her cancer fight.
Now despite being blind in one eye, with limited vision in the other, she has vowed not to let her disability stand in her way.
Cliohna said: "At first it was terrifying. I went from seeing just a little bit blurred to hardly being able to see at all.
"The doctors thought I had diabetic retinopathy and that I just had a bad reaction to the injections. Never in a million years did I think it was cancer.
"When I was told, I was just in shock. I thought, 'I'm going to die'.
"The only way to get through it was to be brave and stay positive.
"I can see shapes out of one eye but not any detail. But I'm not going to let it stop me from doing anything."
And last week, despite knowing she will never hold a UK driving licence, the courageous teenager took the controls of a two-seater plane at RAF Kinloss for the first time.
She was part of a group of youngsters offered the experience by the Douglas Bader Foundation, which supports disabled children and young people.
Cliohna said: "I got to go up twice and it was brilliant. Now I want to jump out of a plane so I am going to do it and I'll do it for Clan, which was a massive support to me during my treatment."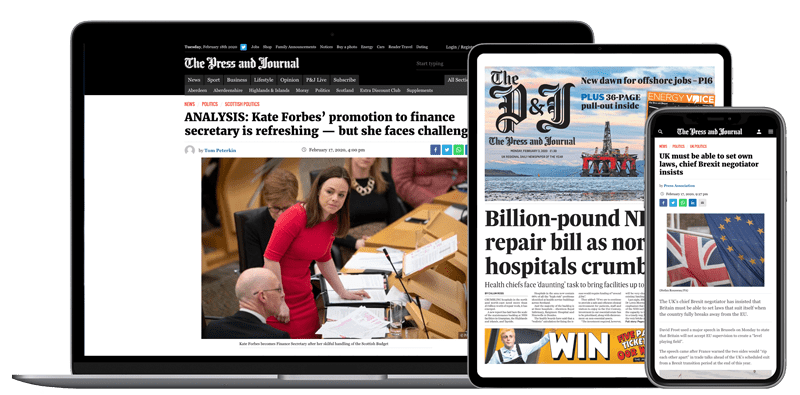 Help support quality local journalism … become a digital subscriber to The Press and Journal
For as little as £5.99 a month you can access all of our content, including Premium articles.
Subscribe