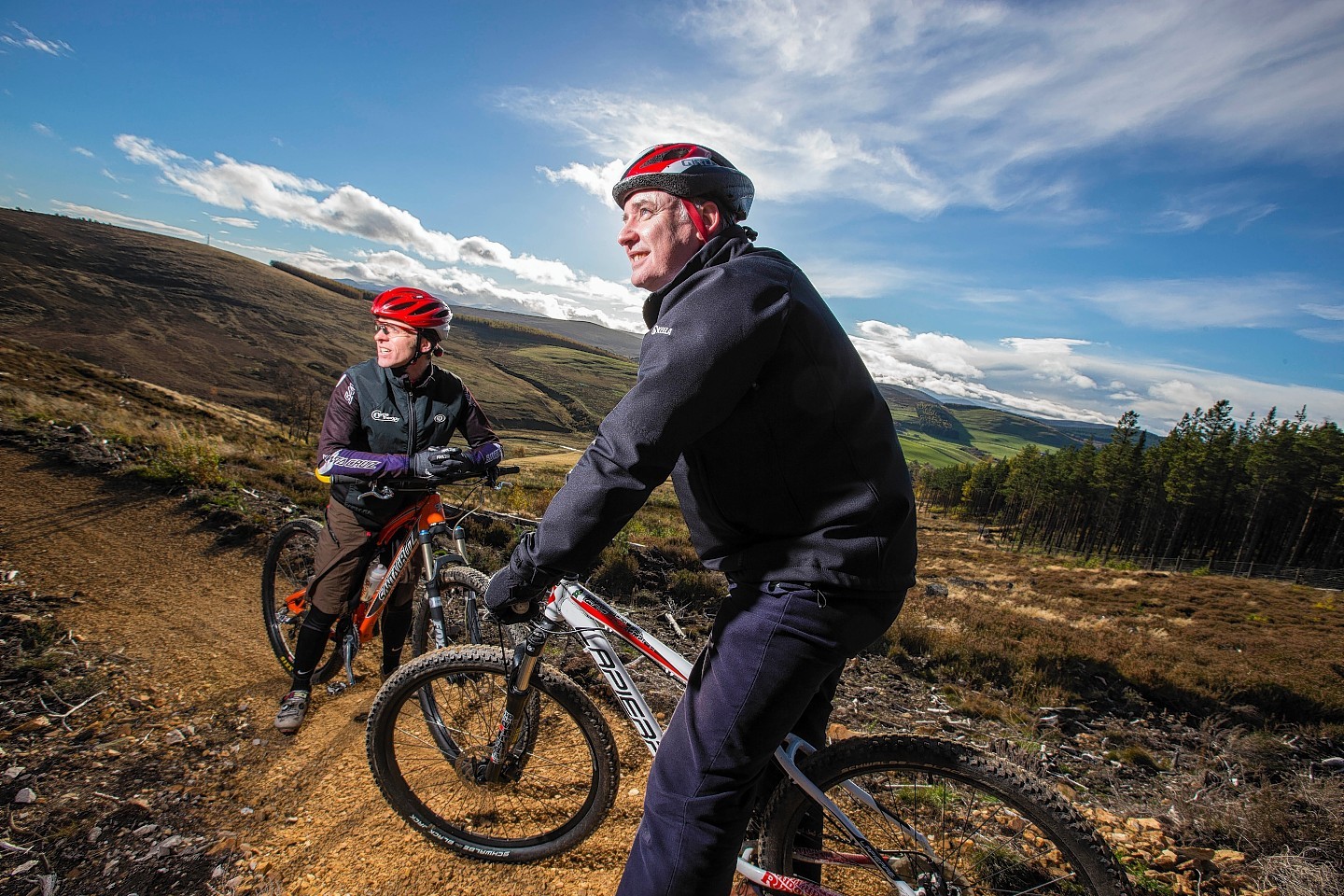 A recently opened mountain bike trail in Moray is already providing a boost to the region, according to a new study.
The Crown Estate commissioned Oban-based Imani Development to examine how the Bike Glenlivet centre has affected both the nearby village of Tomintoul and the wider region.
The results suggest that the centre, which opened in November, has provided more of a boost to local businesses than initially expected.
Five jobs – three of them full-time – were created at the Coffee Still cafe. In addition, one person is being trained to run the bike hire stall based at the cafe.
Meanwhile, 95% of the £600,000 invested to design and construct the trails went direct to local businesses.
The centre, which is set in the Carn Daimh forest, has two trails with a combined length of nearly 20 miles.
By April the trails had attracted more than 5,000 cyclists, leading to the centre bringing in extra bikes to meet the demand.
Last month the centre, which recently received a five-star rating from VisitScotland, also hosted the first ever Rock&Road Festival, which is expected to become an annual event.
The Crown Estate invested £375,000 in the project, with a further £225,000 coming from the European Regional Development Fund, Moray Council and the Cairngorm National Park Authority.
Alan Laidlaw, the Crown Estate's rural portfolio manager for Scotland, said: "Our initial investment in this project drew the additional finance to make it happen, and we now have a new and flourishing enterprise that is creating new opportunities.
"We believe the BikeGlenlivet project shows our determination to support the long-term commercial viability of rural estates by providing a beneficial environment for small businesses."
Tomintoul has a population of around 360 people and the local economy relies heavily on tourism.