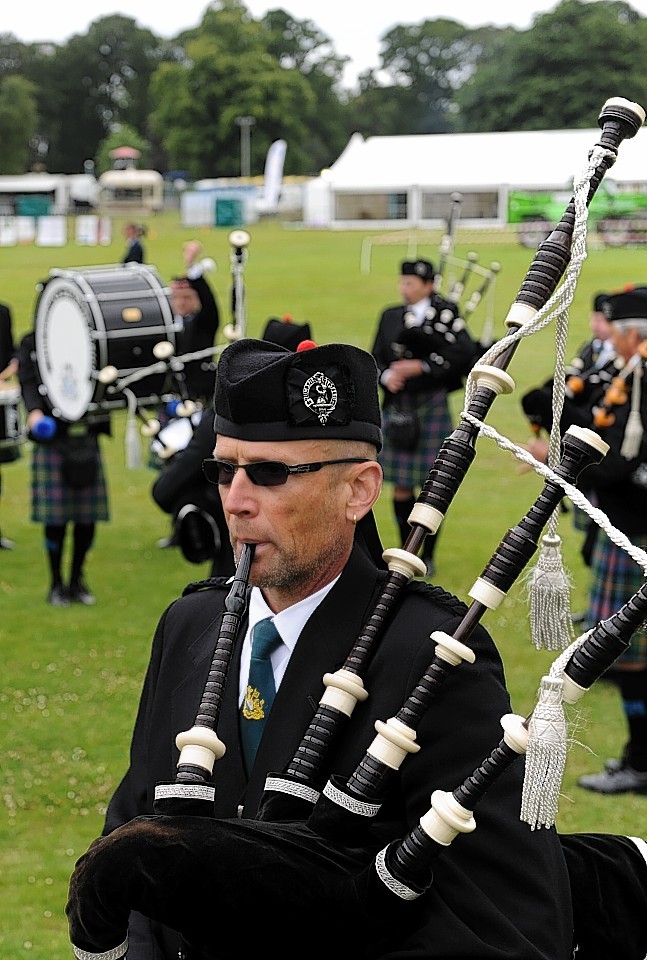 More than 120 pipe bands from across the world are gearing up for the biggest event of the year being held today in Grant Park, Forres.
The public yesterday got a glimpse of what will be happening at Piping Hot Forres thanks to the Zurich Pipe band and the Brisbane Boys College Band.
Ian Embelton, chief executive of World Pipe Band Championship organisers the RSPBA, said: "It forms part of a three year deal for Forres to host the European Pipe band Championships, with last year being the inaugural year.
"The organising committee have been fantastic and today we are expecting in excess of 20,000 people."
David Urquhart, who has been appointed chieftain of this year's event, said: "It's a great honour to be chieftain and its been years in the planning so to see it come to fruition. I'm delighted.
"A letter was read out in Holyrood yesterday congratulating me on being chieftain.
"The event ticks all the boxes and brings economic to the community."
New this year will be a tattie scone competition where competitors bake using their own special ingredients.
There will be a face off with MSP Richard Lochhead going head-to-head with MP Angus Robertson to see who can make the best scone.
Youngsters will get the opportunity to learn to play the pipes in a new education area.
And at the grand finale tonight, the Grade 1 bands will perform Flower of Scotland, which was written by the late Roy Williamson of the Corries who lived in Forres.