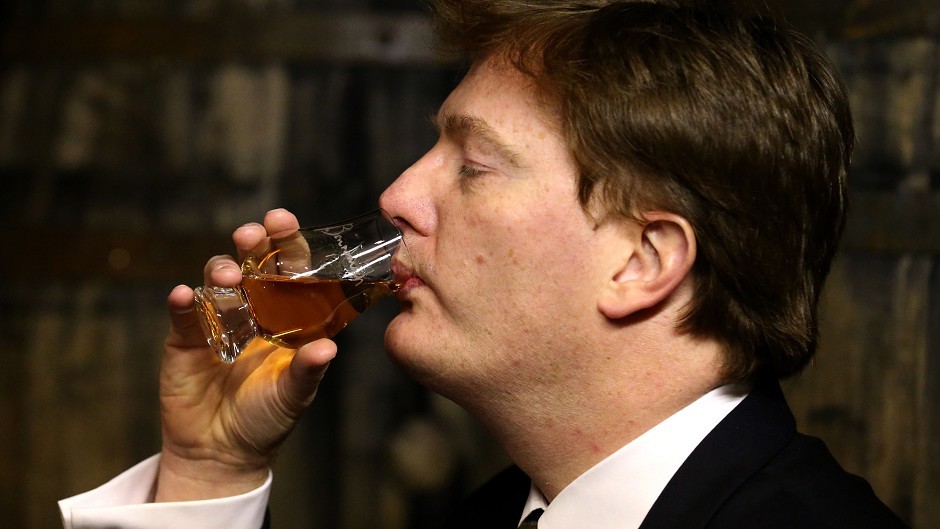 Work will begin on a controversial £74million green energy scheme in Speyside within the next few weeks after the UK Government gave the project its financial backing.
The biomass plant at Craigellachie will generate enough renewable energy to power more than 20,000 homes – as well as the nearby Macallan distillery, which will use its steam to make its famous whisky.
Bosses said the combined heat and power (CHP) scheme would create about 100 construction jobs and 23 permanent posts.
But locals who fought the plans said they had been left "saddened" by the funding announcement.
The Treasury guarantee follows the approval earlier this month of plans for a new £100million production facility and visitor centre at The Macallan distillery.
Councillors voted by 7-6 to approve the scheme for in March last year – despite receiving 131 objections.
Heidi Sands, who lives about a mile from the site, said last night: "We are saddened to hear this news.
"Although this CHP plant may look good on paper, the reality may prove to be otherwise.
"If nothing else the access point for this plant is badly sited – it's an accident black spot already."
The Treasury announced the financial package for the Estover Energy project yesterday.
Developer John Laing is putting in £13.5million and the UK Government's Green Investment Bank will make £13million of equity investments.
A further £48million will be debt raised from the bond market and guaranteed by the Treasury.
Moray Council leader Allan Wright: "This is excellent news and further evidence of the confidence that a range of industries have in the future economic development of Moray."
Chief Secretary to the Treasury Danny Alexander, a Highland MP, said: "The Speyside guarantee is fantastic news for Scotland's economic future."
The plant will be fuelled with woodchip sourced from local forests.
The cost of energy at The Macallan distillery will be slashed as the scheme generates 90% of all of the steam needed in the distillation process.
Graham MacWilliam, general manager of distillation, said: "The Macallan is delighted to have received planning permission for our new distillery from The Moray Council, which in turn has enabled the Estover project to move forward.
"The new distillery, which will benefit from the heat generated, is creating further employment opportunities through the commencement of this project in addition to delivering environmental and economic benefits."
Richard Lochhead, Moray's SNP MSP, said: "This £74million investment on the back of neighbouring Macallan Distillery's massive £100million investment is a big vote of confidence in the Speyside and Moray economy.
"New skilled jobs in the area, as well as significant construction work is very good news."
Lord Smith, chairman of the Green Investment Bank, said: "This will be a significant investment in Scotland's rural economy, creating modern, green infrastructure that will benefit local people as well as the environment."