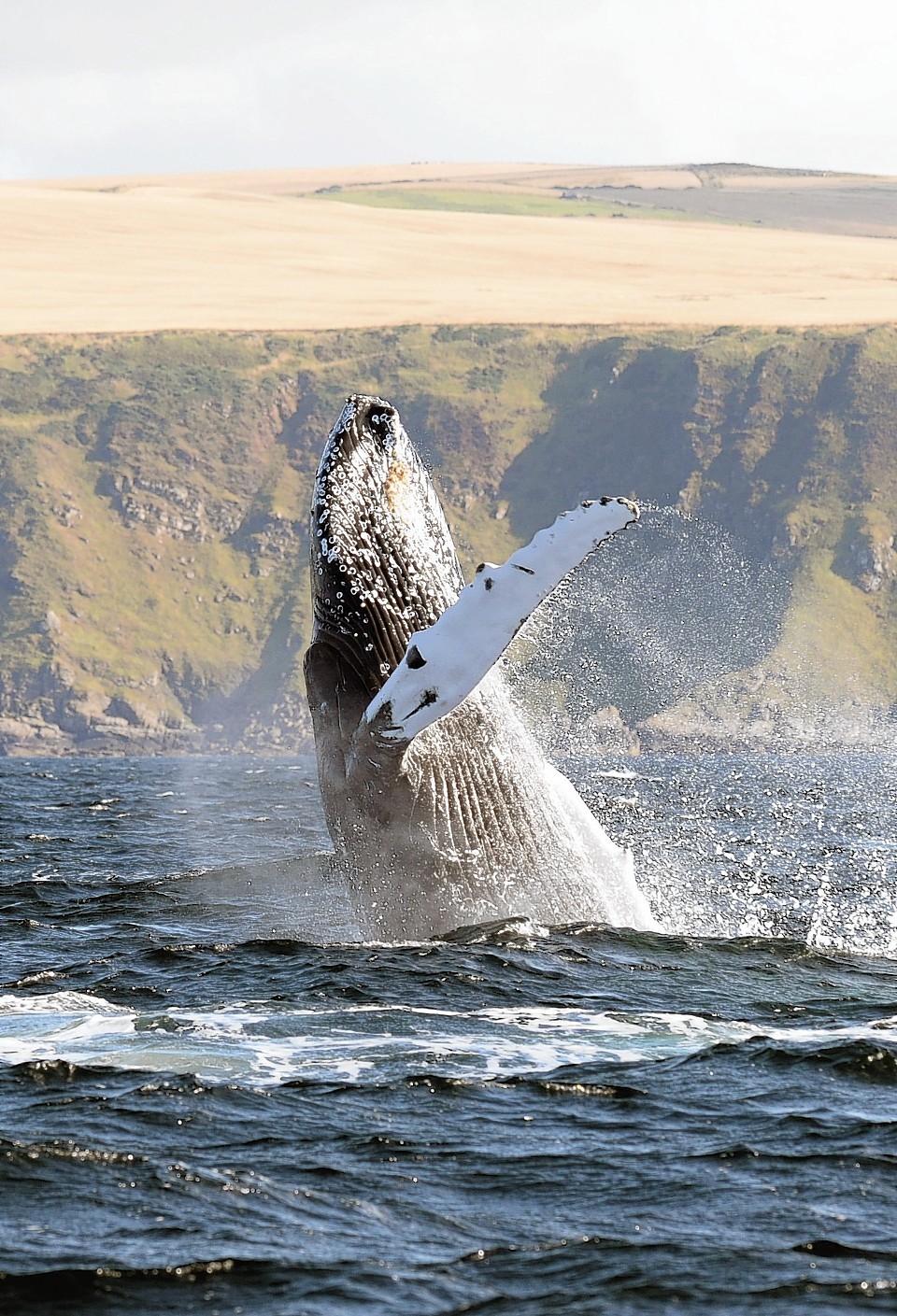 This is the moment a majestic humpback whale breaks the water off the coast of Scotland near Banff in the Moray Firth.
Marine mammal scientists from the Cetacean Research and Rescue Unit in Banffshire had the close encounter during a survey trip off the coast.
The giant mammal, which is estimated to be up to 12.5m long and weigh as much as 20 tonnes, jumped out the water just metres from their research vessel.