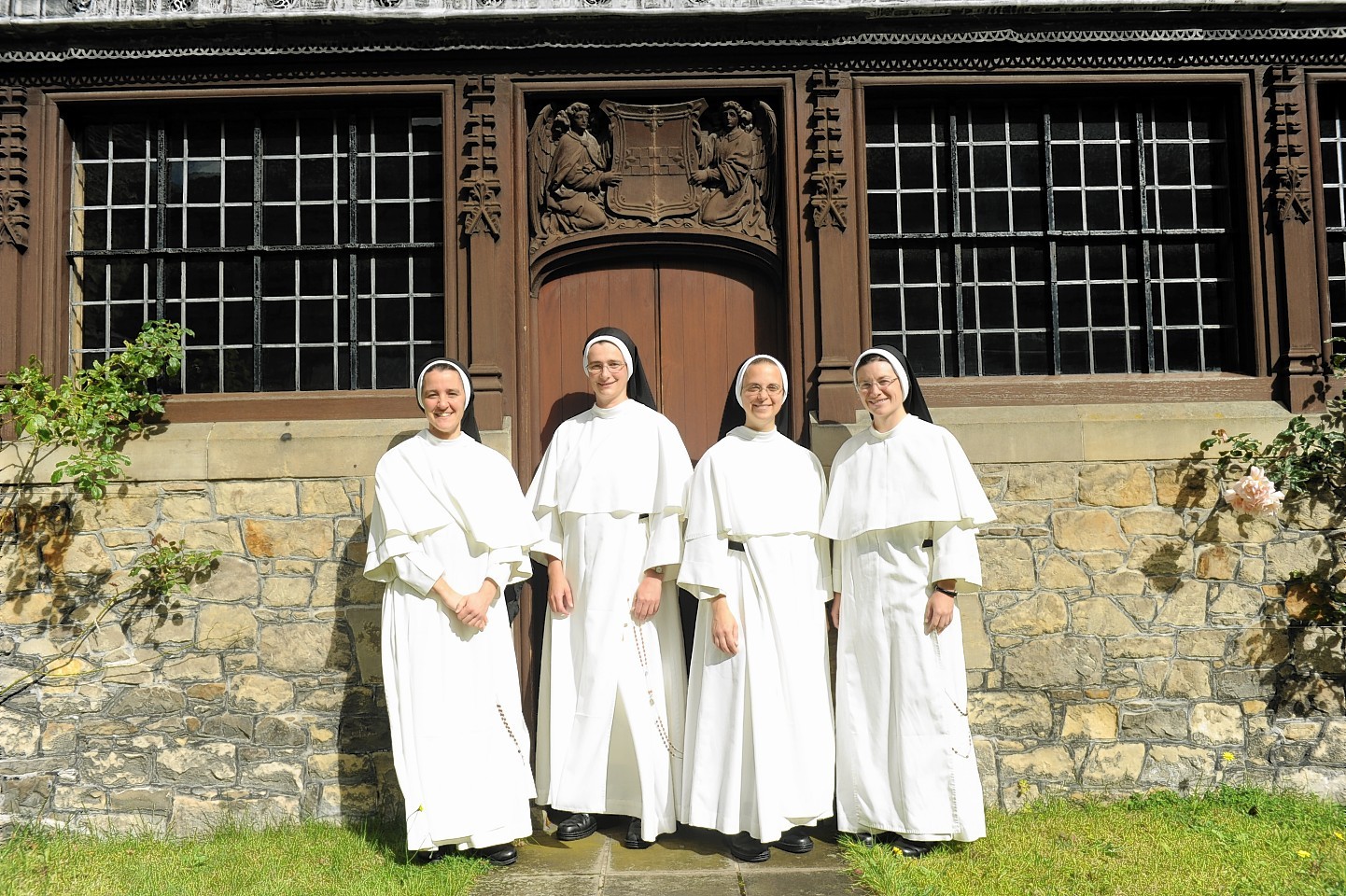 Four Sisters have just celebrated their first anniversary at Greyfriars Convent in Elgin.
The Dominican Sisters of St Cecilia are originally from Tennessee and were invited to live in the convent by Hugh Gilbert, the Roman Catholic Bishop of Aberdeen.
St Cecilia is the patron saint of music so the Sisters thought it was fitting to mark the special anniversary with a concert which will be held tomorrow. The event will feature Monks from Pluscarden Abbey and Elgin musicians Fiona Gordon and Isobel Burnie will perform classical tunes.
Sister Anna Christie, 33, said: "We have enjoyed meeting and working with the people of Elgin.
"Our main duty has been to work on the faith formation group which offers opportunities for five year olds up to pensioners.
"We also visit schools and offer Bible studies."
Sisters Anna Christie Solias, Imelda Ann DuPuis, Nicholas Marie Polkowska and Christina Mickwee plan to stay in Scotland for the foreseeable future.
Asked how the work they do differs to that in America, Sister Christie said: "Usually in America we taught in a Catholic School for those aged 8 – 13.
"In Elgin it is a much more open presence with people stopping on the door and with us listening to their story."
And comparing the weather between Elgin and Tennessee, she said: "The first year we were here the weather was quite mild but on the whole it is much colder here.
"Nashville experienced some devastating floods just before I moved over here.
"It was very unexpected and there was billions of dollars worth of damage."
The Elgin convent was built in 1480 and was previously home to the Sisters of Mercy.
Sister Christie added: "The Sisters of Mercy established a loving presence and I feel we have built on that and hope to continue to do so."
The convent concert begins at 3pm and tickets are available at the door.
The convent will again throw open its doors to the public for tours on Saturday, October 4 from 10am – 12.30pm.