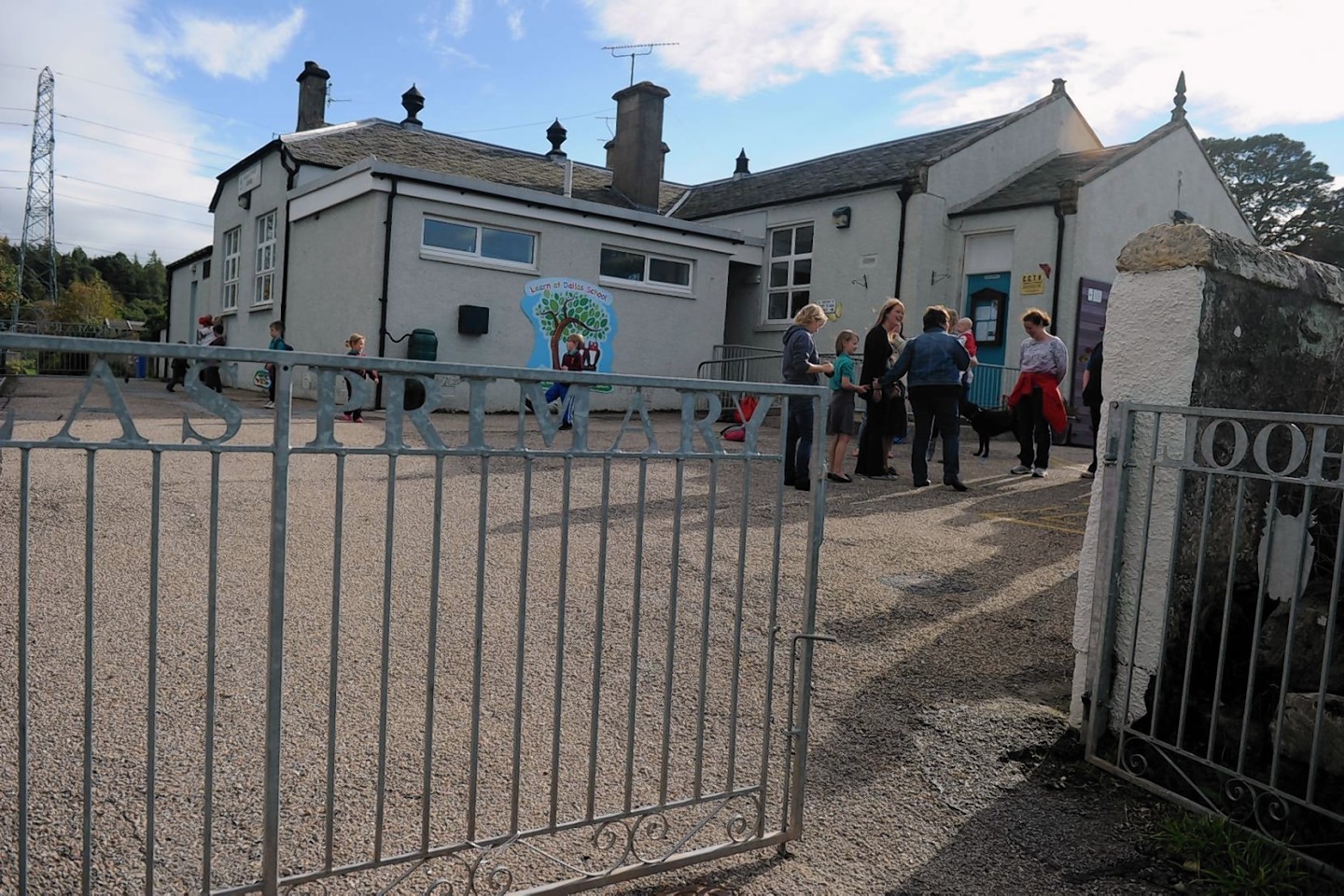 Plans for a major shake-up of Moray's schools have finally been revealed – with a high school and several rural primaries earmarked for closure.
Parents last night said they were "heartbroken" at the proposals, which have been drafted by Caledonian Economics after a year-long sustainable education review.
Under the plans, Milne's High School at Fochabers could be closed, with pupils moving to New Elgin High, while a "super campus" for youngsters aged three to 18 could be built at Keith at the existing grammar school site – taking in pupils from Newmill and Crossroads.
Just 1.1% of Moray residents took part in an online survey about the consultation.
About half of the respondents indicated they did not think it would be acceptable to merge Newmill with Keith or to create the super campus with Crossroads and Newmill.
And last night furious campaigners who set up the Save Crossroads Primary School Group accused the consultants of "promoting" the large-scale campus and vowed to continue their fight against the plans.
Fiona Wallace, from the school's parents group, said: "We will continue to campaign to keep Crossroads open, we don't want it to close.
"Keith Grammar is not fit for purpose and we don't think it would work to create a super campus there and especially not within a rural area.
"If you take away the school you take away just about every service we have. I don't think it's a viable option that they are proposing.
"I feel it was a foregone conclusion with the specialists promoting three-18 campuses."
Some pupils from Botriphnie – where the school roll is expected to fall from the existing 15 – would go to the new Keith school, while the others would head to a school in Speyside.
However, schools in Speyside are also not safe under the plans, as the consultants have suggested Craigellachie Primary should merge with either Rothes or Aberlour and that a new school should be built to bring together Glenlivet, Knockando and Inveravon.
The advisors have also recommended that in Forres, the number of primaries would be reduced from three to two of the same size, including a new build in the south-west of the town to serve Pilmuir, resulting in the closure of Dallas and Logie.
Nickie McCallum, secretary for the Save Dallas School group, said she was "devastated" at the recommendations.
The mum, whose daughter is in primary six at the school, said: "I'm devastated to learn that the proposal to close the school is now a real possibility.
"Members of the wider community, young and old, enjoy close ties with the school which not only provides a range of activities in which villagers participate, but involves members of the community in the educational projects."
And Kirsty Franklin, who has two daughters aged five and eight at the school, added: "I'd just be heartbroken if the school were to close at it is the heart and soul of the community. Both my girls go there and it would be 20, 25 minutes travelling into Forres each day.
"We can be quite cut off sometimes and only recently with the floods the road was closed."
"They would miss out on their freedom and events happening in the village."
If the closure of Milne's High School goes ahead, the report suggested Mosstodloch and Milne's primaries could merge into the building.
A new coastal primary school would be created to serve Findochty, Portknockie and either Cullen or Portessie, or both. Portgordon Primary would be merged with Cluny.
Last night Ryan Main, chairman of Findochty Community Council, said he was not surprised by the proposals but said the group would be looking closing at them at their meeting next week.
He added: "Caledonian Economics seem to have the view of who wouldn't want to be taught in a brand new school. I'm very sceptical about the whole thing. Our campaign remains the same – to keep Findochty school open."
No recommendations were made for Elgin, as consultants felt further work was required to establish the practicality of some of their ideas.