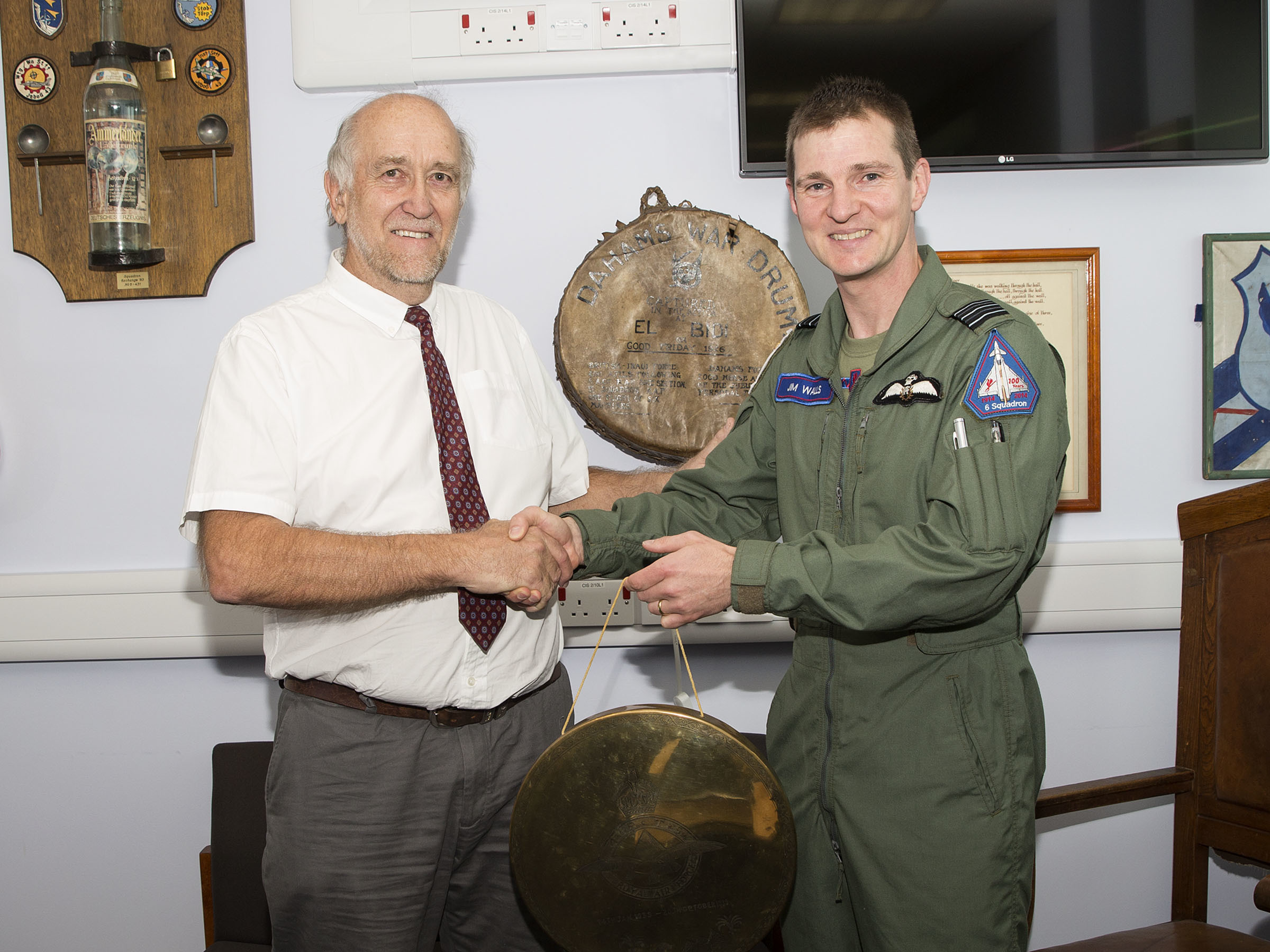 RAF Lossiemouth's 6 Squadron has been presented with a gong that reflects their World War II history.
Geoff Hillier and his wife Rosemary, who live in Australia, visited the base to present them with the memorabilia.
Mr Hillier's uncle was Flight Lieutenant Philip 'Pip' Hillier who played a major role in the squadron's actions in North Africa from 1938 – 1942.
The medal is engraved with the emblem of 4 Flying Training School and the dates 14 January 1939 – 20 October 1939.
It was presented to Flt Lt Hillier following his service with 4 Flying Training School in Egypt and Iraq as a flying instructor.
After leaving 4 Flight Training School, Pip joined 6 Squadron, initially flying Lysander aircraft and converting to the Hurricane fighter when the squadron re-equipped.
In 1942, Pip was made the Flight Commander of "C" Flight and became one of the most successful of the tank-buster pilots, whose achievements gave the squadron the nickname that endures to this day of the "Flying Can Openers".
During Mr Hillier's visit to the base he was able to see squadron artefacts that were contemporary with the gong as well as the modern Typhoon fast jets the squadron now flies.
He said that he found a war diary kept by 6 Squadron pilots with extracts from Pip's adventures very interesting.
Wing Commander Jim Walls received the honour on behalf of the squadron. He said the squadron was keen to retain any items of significant historical interest and added: "It is very generous of Mr Hillier to pass something onto us that has such a sentimental attachment to him and his family. But he can be assured that we will look after it and it will be of interest to our squadron personnel. We hope to use it as a means of attracting everyone's attention in our busy and crowded operations room."
Mr Hillier said he was pleased that the gong would continue to be looked after in future and stressed how important it was that the deeds of the brave pilots of World War II should never be forgotten.
He said: "Without their efforts, the world would be a very different place today."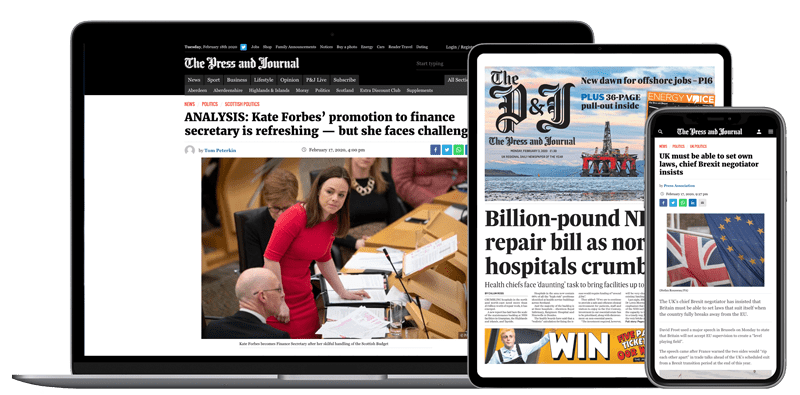 Help support quality local journalism … become a digital subscriber to The Press and Journal
For as little as £5.99 a month you can access all of our content, including Premium articles.
Subscribe