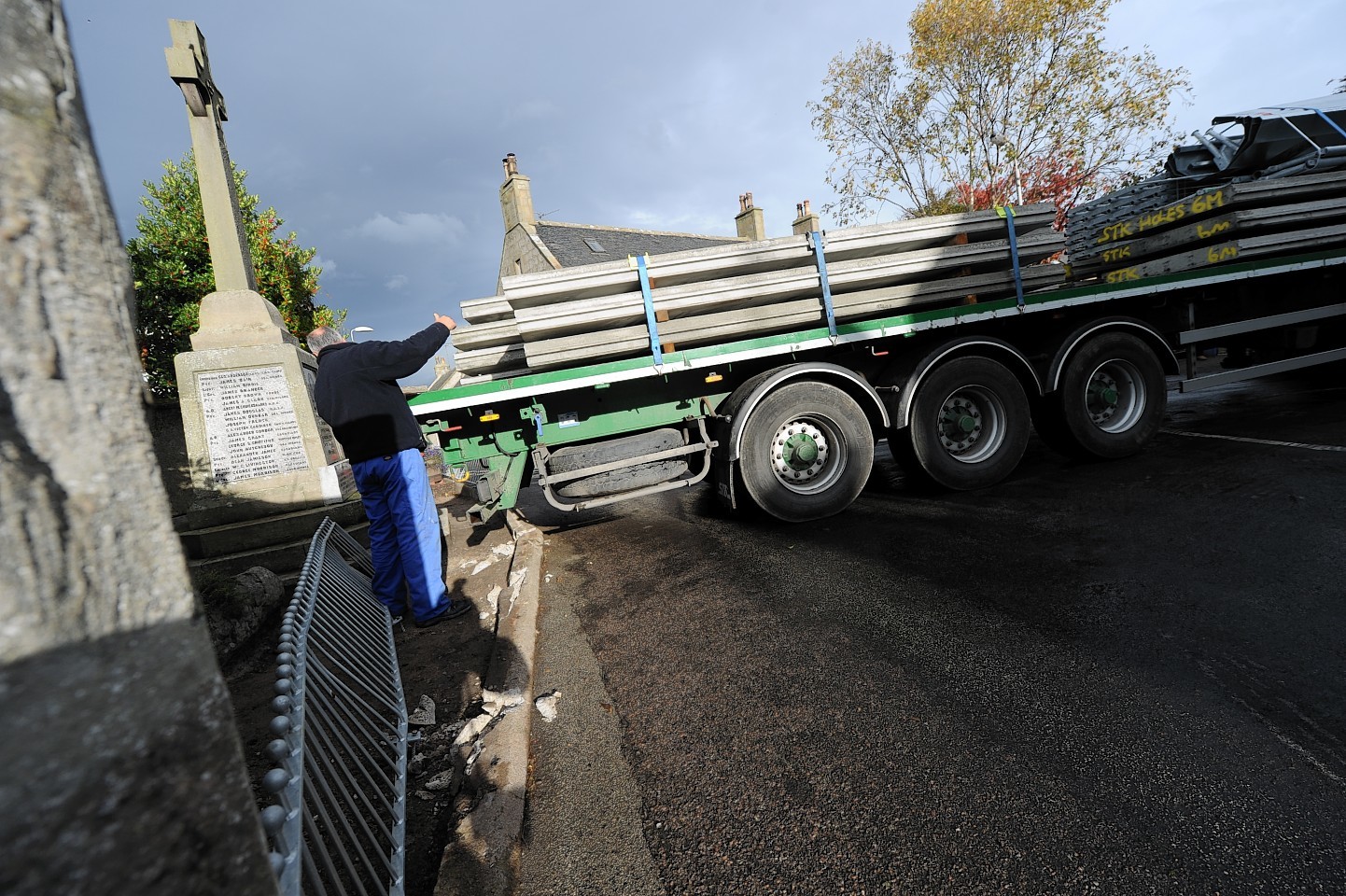 A number of pictures showing the havoc caused by a 15-tonne lorry that left a trail of destruction in a Moray village are now available.
The Lithuanian driver of the lorry followed the directions his satnav system gave him, however, he was unable to read the "Unsuitable right turn for HGVs ahead" warning sign as he drove through Garmouth.
Unable to read the sign, Audrius Svegzda continued through the town, where he hit two road signs, squashed three wheelie bins, broke a gate, shattered a garden wall and crushed a set of war memorial railings which had only just been installed.
Police arrived to find a scene of chaos with the articulated McLivana International lorry wedged across the tight, three-way junction between a flat, a house wall and the war memorial.
A large crowd gathered to watch the drama unfold while police and bystanders then tried to assist the driver before Sherriffmill Motor Company came to his rescue – lifting the truck around the bend, with the driver then helped by police to his destination at Newton Farm.
Police confirmed the incident was not treated as a criminal act and McLivana International accepted full responsibility for the insurance costs of all damages.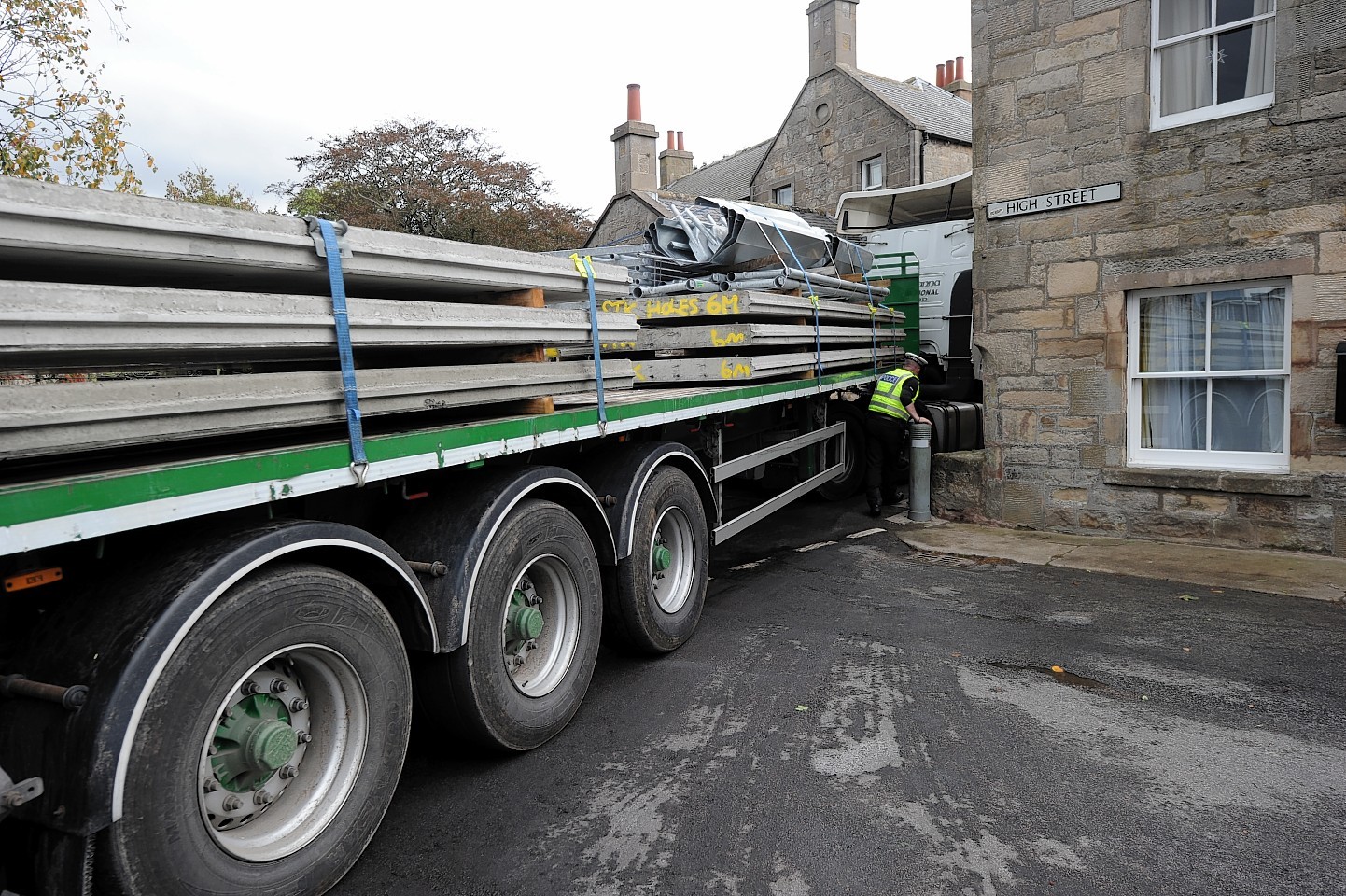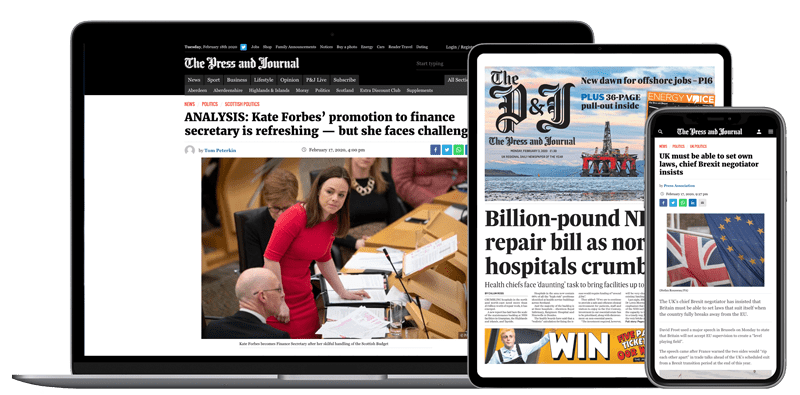 Help support quality local journalism … become a digital subscriber to The Press and Journal
For as little as £5.99 a month you can access all of our content, including Premium articles.
Subscribe