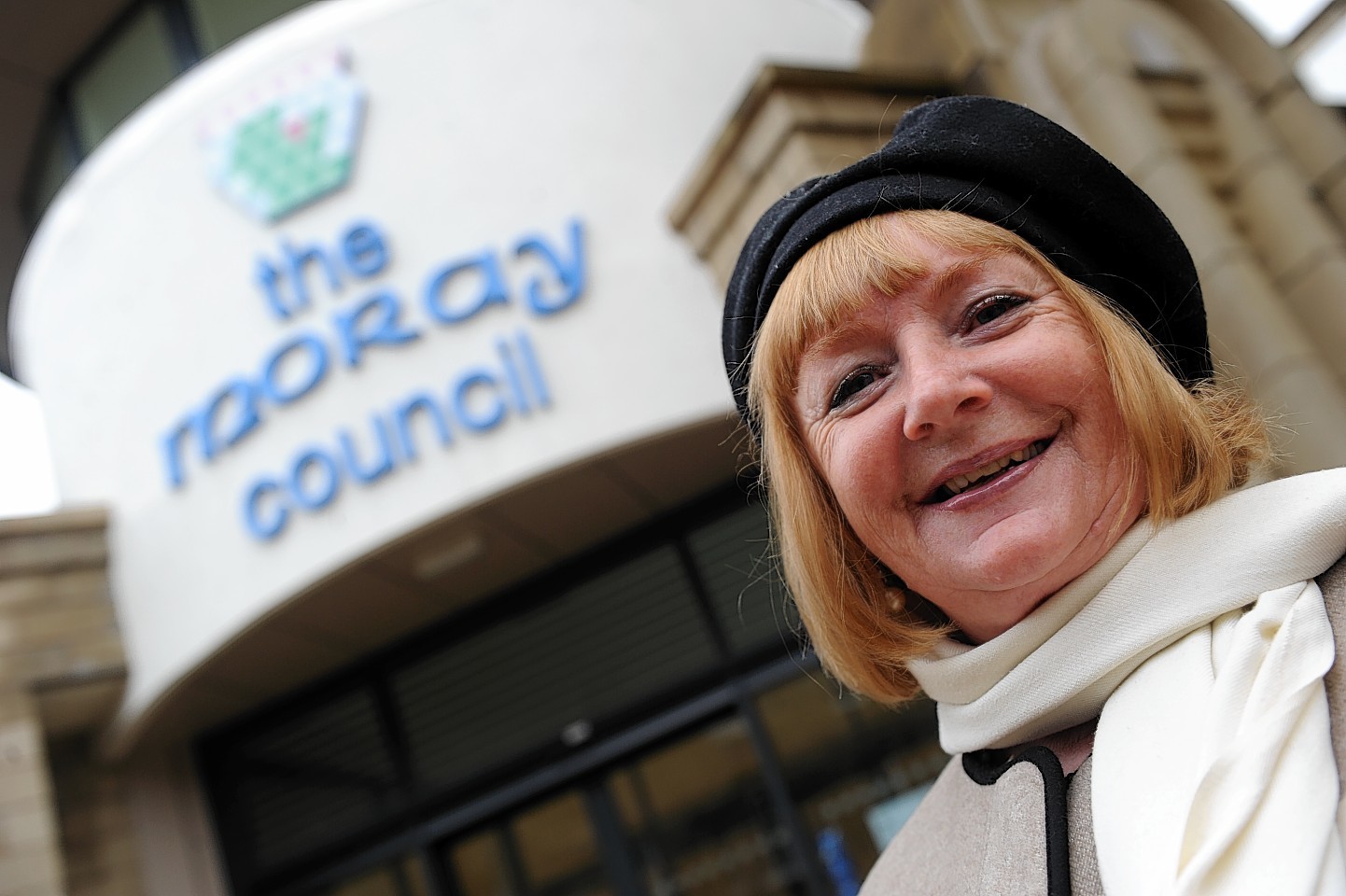 A Moray councillor is calling for a living wage to be paid to all employees of companies and third sector organisations working in partnership with the council.
Councillor for Elgin City North Patsy Gowans – a long time campaigner for fair pay, especially in the care sector – raised the issue at yesterday's meeting of the local authority.
The SNP member and opposition spokeswoman on health and social care brought up a standardised living wage during discussion of a report on progress in the development of a new fully integrated health and social care service in Moray.
The new scheme will have responsibility for commissioning services from external providers, many of whom are paying less than the living wage to substantial numbers of employees at the present time.
Mrs Gowans said: "The SNP have shown at a national level in Scotland that it is possible to not only pay your own workers a living wage as a minimum but also to require companies and organisations carrying out contracts to pay a similarly fair wage for their employees hard work.
"Moray Council and the NHS, through the development of the new integrated health and social care service needs to follow that example and while I accept that this is not without challenges, particularly in budgetry terms, it is a position we must work hard to get to in the shortest possible time.
"All workers, whether they are employed directly by the council and the NHS or indirectly through contracts awarded to others, must be valued and to me that means paying the living wage."
Linnburn Day Centre is a service provided by Moray Council, and day centre officer Becky Sharp said she understood Mrs Gowan's concerns, based on her previous employment in the care sector.
She said: "In a general sense, I agree with Patsy, although I have no concerns about my pay in my current position at all.
"I have worked in home care and private care homes. I have done care work where I have been asked to work 18 days in a row because of staff shortages, and I felt at that time that I had to do it because the service users needs had to be met."
The living wage in the north-east is estimated to be around £7.53 an hour, and the current national minimum wage is £6.50 an hour for adults aged 21 and over, and £5.13 for those aged 18 to 21.