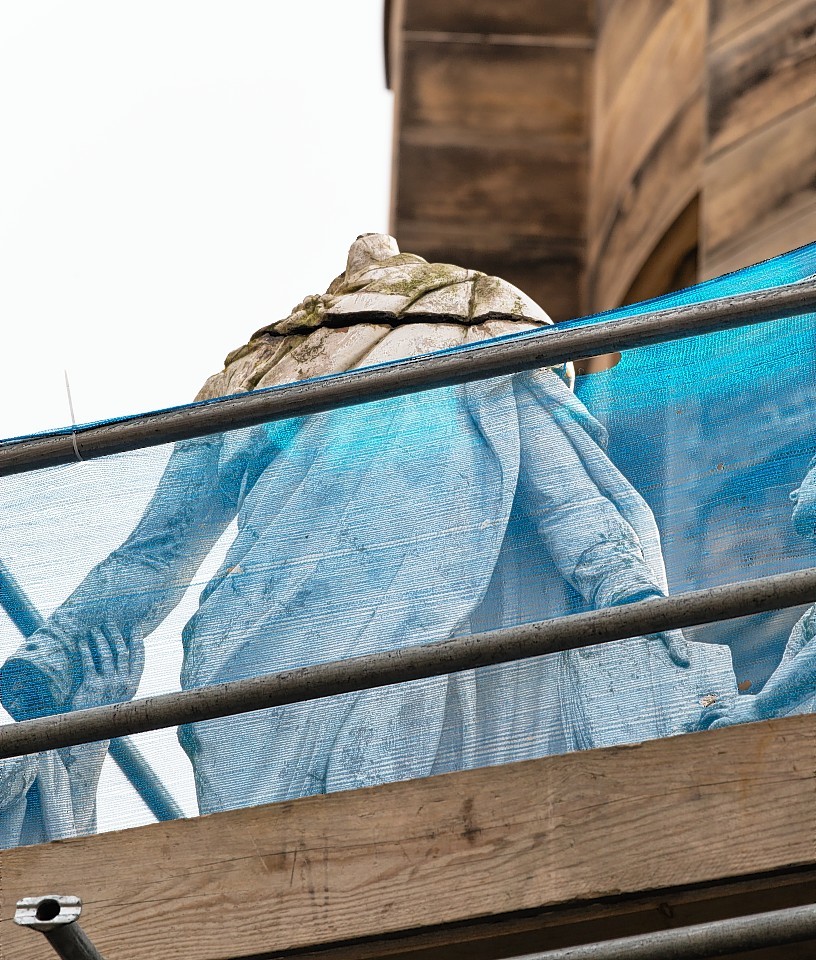 One of Moray's greatest benefactors was the victim of a cold-blooded execution yesterday – just in time for Halloween.
No police officers were called to the incident at Anderson's Care Home on Institution Road in Elgin, however, as the statue of General Andrew Anderson had been beheaded for his own good as part of major restoration works.
A Son of Moray, General Anderson died in 1824 in London, aged 77, and left a £70,000 fortune "for the procurement of education and care in Elgin".
In 1830, the Town Council started building on the lands of Maisondieu, which resulted in the Elgin Institute for the support of Old Age and the education of Youth opening in 1832.
Now the care home, it has been topped by General Anderson's likeness has sat proudly atop the property – not the care home – ever since.
The headless hero is expected to be back to his old self before the end of the year as the £80,000 project progresses.
The work is being carried out by G Laing Stonecraft. Company owner, Gary Laing, said he had no option but to take a swipe at General Anderson before somebody got hurt – most probably himself.
Mr Laing said: "We were taking the head off yesterday, and we are repairing about 14 chimneys on the roof and doing some restoration.
"The statue was in bad nick and needed some work. He had a crack right round his neck, and we had to remove his shoulders and hands. It's quite a big restoration and a proper make-over he's getting.
"I think everyone thought he was marble with his white colour, but he's made of something called coade stone – an old method going back to the 17th century. Now, there's only one company in the country that actually uses that technique."
Kathy McGrath-Gunn, assistant home manager, said: "It is quite a massive cost to do the whole thing, and for a non profit organisation it's a huge outlay, which shows the commitment of the governors. We couldn't have timed it better for Halloween either."
Head of Maintenance at Anderson's, Simon Mills, said: "I'm not initially sure they planned to take the head off, but Gary thought it would be the best way to carry out the work."
The restoration work is expected to take between six and eight weeks, depending on the weather.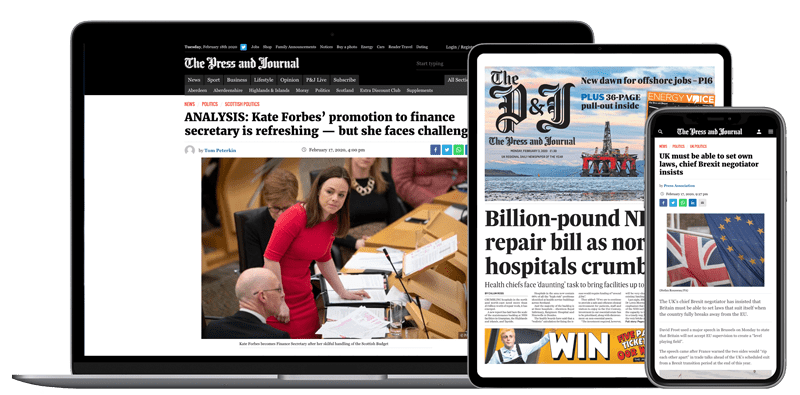 Help support quality local journalism … become a digital subscriber to The Press and Journal
For as little as £5.99 a month you can access all of our content, including Premium articles.
Subscribe