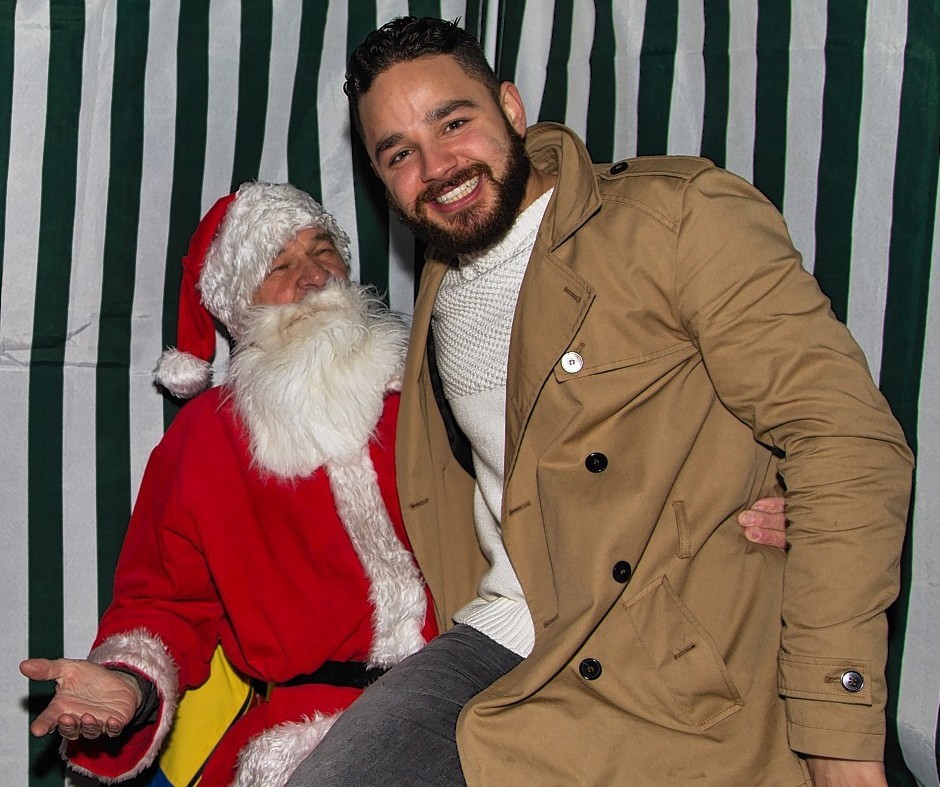 A soap opera convict escaped the fictional jail long enough to light up Lossiemouth for thousands of festive onlookers on Saturday.
Adam Thomas, who plays Adam Barton in Emmerdale, was the second television star in a week to switch on Christmas lights in Moray, as he headlined the entertainment organised by the Lossiemouth Millennium Association.
His guest appearance began in the social club at Lossiemouth Football Club, where he served drinks to locals. He then followed the pipe band to the Christmas Lights stage and addressed the crowd before posing for photos with fans.
Adam's countdown to the illumination was followed by a fireworks display, and crowds also enjoyed a fun fair, various stalls and a visit to Santa's Grotto.
The Emmerdale crook was eventually "arrested" by Police Scotland after visiting Santa.
Maureen Garden, chairwoman of the Lossiemouth Millennium Association, said the evening was "absolutely fantastic".
She said: "It was absolutely heaving. We were up on the stage and all you could see was folk. There must have been about 5000 people there last night. It was manic, and it was a beautiful night. We couldn't have asked for a better night, which does take the crowds and the families out. It was absolutely fantastic.
"Adam was very good. He was fantastic. He spoke to everyone and posed for photographs and autographs.
"It's been going over 14 years. The first year was Ewan McGregor, and we had Kevin McKidd as well. It's gone on from there, and we have kept it going."
Mrs Garden added that the guest appearance of Adam Thomas energised the crowd.
"Everyone was so excited," she said.
"They were just buzzing really. Everyone was on a high and enjoying themselves."
Councillor for Heldon and Laich John Cowe was at the event and commended the "amazing" volunteers who made the it .
He said: "I thought it was very, very good. It was a beautiful night – one of the best nights there has been. The fireworks were brilliant, and there was a good crowd there.
"I thought the hard work that the volunteers put in was amazing, and the people of Lossiemouth are very grateful for that."