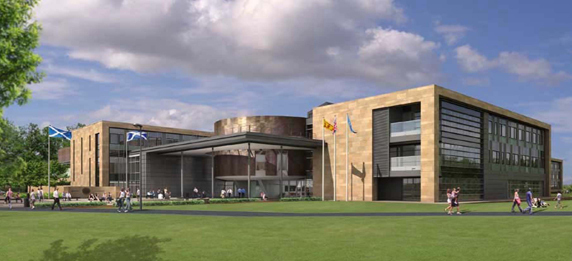 A Moray man has gone on trial accused of trying to stab his neighbour to death because he suspected he was having an affair with his wife.
A jury was told yesterday that Stuart Murray feared his partner Donna and Kevin Doherty were seeing each other behind his back.
When she did not reply to his texts or return from Mr Doherty's house one evening, Murray went looking for her.
Mr Doherty, 49, told the High Court in Livingston yesterday that when he answered his door around midnight he told Murray – who he thought was acting aggressively – that his wife did not want to talk to him.
He said he believed he was going to be attacked – so struck the first blow by kneeing his neighbour in the groin.
The fight spilled out into the street outside their homes in Buckie's Alba Road, with the two men swinging punches and kicks at each other.
Mr Doherty said he suddenly felt a sharp pain in his stomach and realised he had been stabbed.
He said he suffered multiple wounds to his stomach, chest, wrist, arm and upper leg before wrestling Murray to the ground and pinning him down until police arrived.
He said it was only after he had been stabbed that he saw a knife lying on the ground nearby.
He said: "I don't regret my actions, knowing now that he had a knife with him. I could have been stabbed through the heart if I hadn't done that.
"In fact, I'm glad I did them because I saved my own life."
He rejected suggestions that he and Mrs Murray had been having an affair at the time of the incident but confirmed that they were now in a relationship.
Mrs Murray, a 41-year-old mother-of-two, told the court that her relationship with her husband had been over since Hogmanay and she had started a new one with Mr Doherty several months before the alleged stabbing.
Asked if she had been assuring her husband that there was nothing between her and her neighbour she said: "At that particular time my personal life was nothing to do with Mr Murray."
She told the jury that she was "shaken" when she saw her husband sharpening a knife in front of her in their kitchen in February.
She said: "He was mumbling under his breath making reference to Kevin next door.
"I was under the impression there was some sort of veiled threat there."
Giving evidence about Mr Doherty's wounds, locum consultant Dr Sayed Sarwary, 46, said: "He could have died so it was a life-threatening situation.
"The bleeding in his liver was the most dangerous. Secondly, bowel leakage could have caused peritonitis which was serious."
He said Mr Doherty was "two or three hours away from suffering brain damage or death" because of his injuries.
Murray, 44, described as a prisoner at Perth, denies attempting to murder Mr Doherty by repeatedly striking him on the body with a knife to his severe injury, permanent disfigurement and permanent impairment on June 6 this year.
He claims he acted in self defence.
He also denies behaving in a threatening and abusive manner by sharpening a knife in a threatening manner in the presence of his wife on February 15.
The trial, before judge Lord Kinclaven, continues.