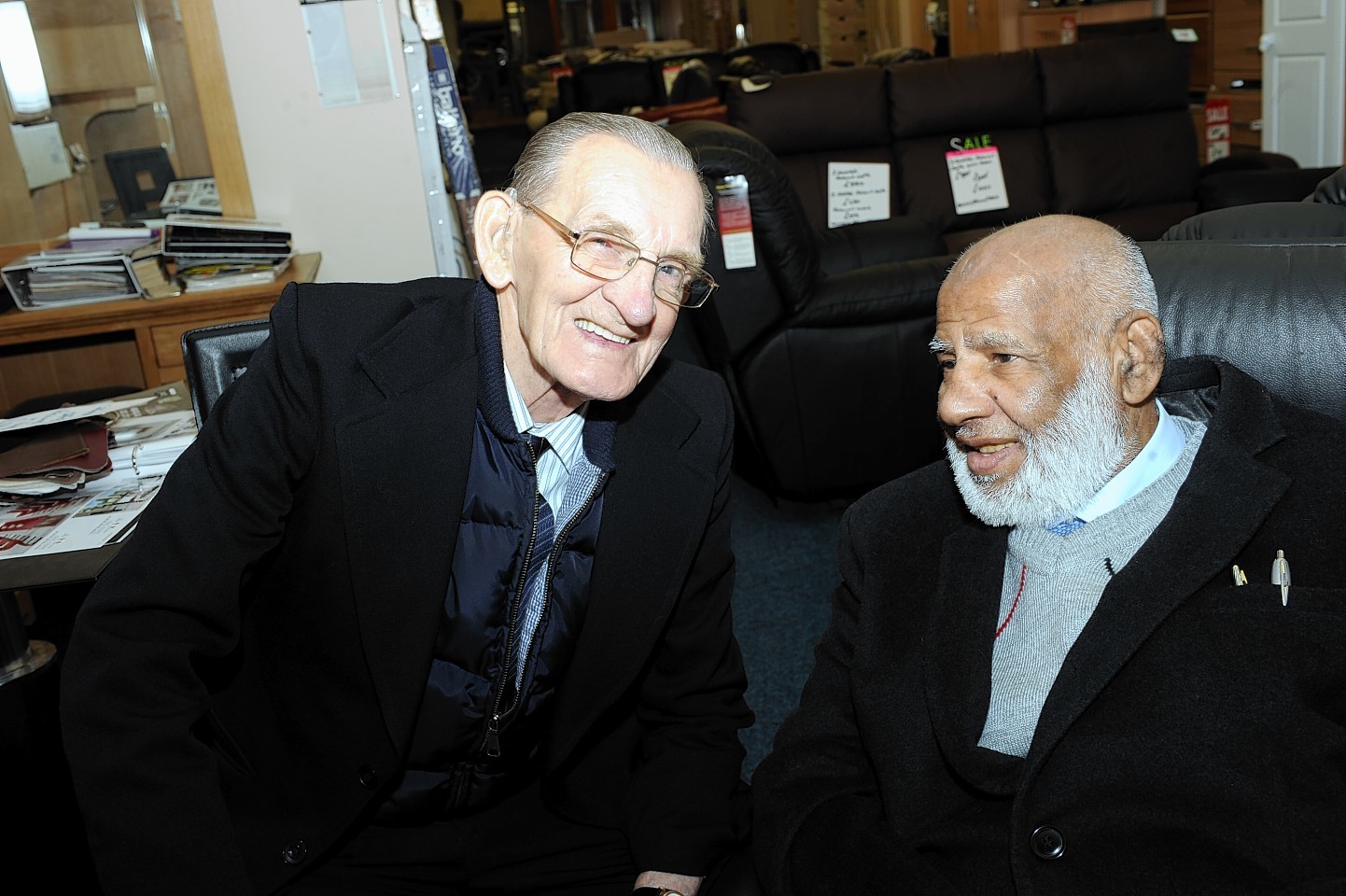 A veteran Moray councillor has died aged 86.
Joe Mackay passed away on Monday night after being admitted to hospital at the weekend following a fall from his mobility scooter.
He had been a Buckie ward member for more than 10 years.
The retired fishing skipper from Buckpool was elected to Moray Council at a by-election in 2004 following the death of council vice-convener, Bill Jappy.
He was re-elected in 2007 and again in 2012.
Colleagues yesterday paid tribute to the "father of the council".
Leading the tributes, council convener Allan Wright said: "At 86, Joe was the father of the council and much loved by members and officers alike. He had great wisdom and experience born of a long life at sea and living in a close-knit community.
"He had a chair in my office which he used daily — usually to lecture me on the parlous state of the world economy.
"He will be greatly missed by all those touched by his kindness, friendship and generosity."
Council leader Stewart Cree said: "Along with council colleague Ron Shepherd, I visited Joe in hospital earlier in the day and the news of his death came as a great shock.
"Joe was a very sage individual and he was a great support and comfort when times were bad and things were not going so well."
Labour group leader John Divers said: "Joe was a friend from the time he joined the council and there was hardly a day went by when he did not phone me about something or other.
"He was a very kind, generous and genuine man who was popular not only with his colleagues in the council chamber but also with council staff. He will be sadly missed by us all."
Peal Paul, SNP group leader, said: "I was extremely fond of Joe. He was a character and he will be sadly missed. He always had time to stop for a chat and pass the time of day with you.
"I got my usual Christmas card from him, and I know I would have got a big hug from him when we returned to council business after New Year, but that was not to be."
Conservative group leader Douglas Ross said Councillor Mackay had been a tremendous servant to Buckie and passionate about helping people and his community.
"When I joined the council, Joe was a constant support to me and his small chats were legendary in the council headquarters.
"Joe always had time to let you know his thoughts and to listen to your views. My thoughts are with his family and friends at this sad time.
"Moray has lost a great public servant and the council is a poorer place as a result of Joe's passing."
Speaking on behalf of council staff, chief executive Roddy Burns said: "Joe Mackay was held in high esteem and great affection by staff at all levels.
"Although he was the elder statesman of Moray Council, he was self-effacing and always had time for a word with staff with whom he commanded the greatest respect and affection."