Over 700 people crammed into Elgin Town Hall to relive some of the best Doric ballads of yesteryear.
Elgin Rotary Club's 33rd annual Bothy Ballads Champion of Champions brought together a selection of Scotland's finest voices to compete for the coveted Macallan Porridge Bowl and Spurtle on Saturday night.
Defending champion Geordie Murison was looking to fend off rivals Shona Donaldson, Bill Gray, Hector Riddell, Moira Stewart and Sandy Thomson, for the prize.
Judges were left to contend with a highly talented field of six regional winners, with judges Pete Shepheard and Jimmy Hutchison only managing to separate first and third by a single point.
Finzean-based Hector Riddell came out on top with his rendition of Sleepytoon, a look back at the hard working life of staff on the Sleepytoon farm in the 19th century.
Bill Gray, of Peterhead, finished runner-up and Tarland's Shona Donaldson placed third.
For the second year, the champion of champions was also presented the Donald Ferguson Medal, in memory of the late Elgin Rotarian who was a great supporter of the competition for many years.
Speaking after the event, Mr Riddell, 77, said: "It was an excellent competition, and there was a huge crowd. It was very close, but we all knew it would be. Everyone was a winner in their own right. Taking part is the main thing, winning was a bonus, and we had a great night.
"This competition captures the way that farm workers amused themselves in really hard times.
"Hopefully, it gets the youngsters interested, and we can preserve the Doric language in the same was as Gaelic."
Judge Jimmy Hutchison said: "It was a wonderful night. If you told someone down south you were going to a Bothy Ballad evening in February in the north of Scotland, they might expect no more than a dozen people there, but the place was sold out, and it is a credit to the competition. I think it will keep going forever."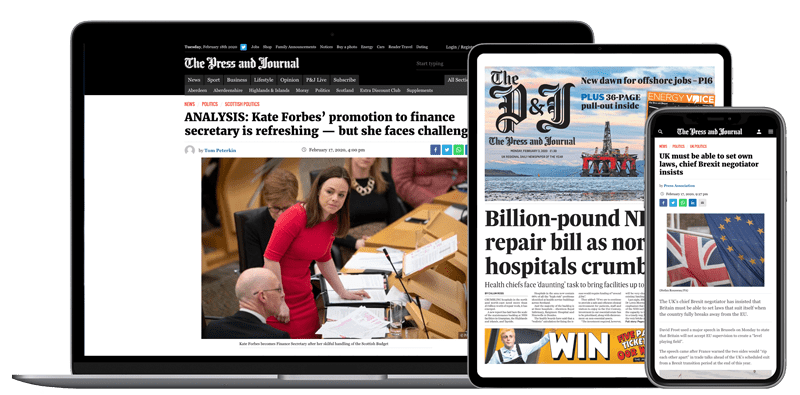 Help support quality local journalism … become a digital subscriber to The Press and Journal
For as little as £5.99 a month you can access all of our content, including Premium articles.
Subscribe